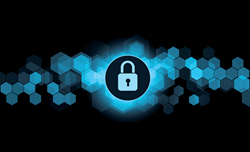 Talia's comprehensive approach to managing risk offers increased choice for resilient satellite communications
WASHINGTON (PRWEB) March 12, 2018
The teleport is Talia's primary earth station connecting satellites across the Middle East, Europe and Africa with their advanced terrestrial MPLS network. By undertaking the Assessment, Talia are assuring clients that their security is of paramount importance and to ensure trusted connections between remote operations and headquarters are resilient.
"Providence Access Company is pleased to have completed this Information Assurance assessment for Tali," said Purves. "Talia's comprehensive approach to managing cybersecurity risk at its Raisting, Germany teleport facility offers increased choice for resilient satellite communications."
Enno Wattenberg, Chief Technical Officer at Talia commented, "We selected Providence Access based on its established record supporting satellite service operators in the cybersecurity area. We believe receiving a candid third-party assessment is essential to fully leverage our information assurance investments, improve our security posture, and appropriately manage risk for demanding governments and international customers."
For more information regarding Talia's services visit http://www.talia.net