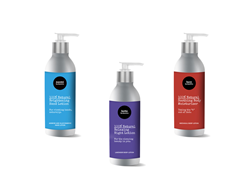 Made by women for women.
TORONTO (PRWEB) March 11, 2018
Damiva Inc. announces expanded retail presence in Quebec and health food channels through the addition of the major pharmacy chain, Pharmacie Jean Coutu, and natural health distributor, ProSanté Inc.
With two feminine care products, Mae and Cleo, that are in distribution across major pharmacy chains across Canada, Damiva is also expanding its personal care set to include new skincare and hand and body lotion products, launching in Spring 2018.
Damiva was founded by Chia Chia Sun, CEO, and Gardiner Smith, President, on the premise that 100% natural body care products are important for women because chemicals in personal care products can disrupt hormones. The volatile organic compounds in consumer and industrial products have been found to contribute up to 50% of urban air pollution in a recent, seminal study by the U.S. National Oceanic and Atmospheric Administration (NOAA).
"We are dedicated to making our bodies and our environment healthier," says Chia Chia Sun, CEO. "We ascribe to the United Nations' Millennium Development Goals of improving maternal health and the environment."
Damiva's 100% natural products are vegan, cruelty-free and environmentally sustainable. The company's environmentally conscious packaging is certified by the Forest Stewardship Council and uses non-toxic plant dyes.
Damiva Inc. (http://www.damiva.com) develops, manufactures and distributes innovative natural products for women, and sells coast-to-coast across North America. A pioneer in the women's health space, Damiva was founded to create new products – made for women by women – that address important medical needs.