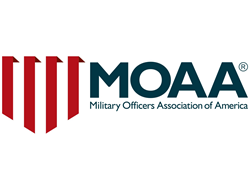 "MOAA is committed to finding ways for Congress to provide veterans with the care and benefits they have earned without cannibalizing those same benefits to pay for other earned benefits," Campos said
ALEXANDRIA, Va. (PRWEB) March 12, 2018
Military Officers Association of America (MOAA) will take veteran health care and benefit priorities to Capitol Hill this week.
Retired Navy Cmdr. René A. Campos, MOAA's senior director of government relations for veterans-wounded warrior care, will highlight veteran-facing priorities before the Senate and House Veterans' Affairs committees on March 14, 2018.
"MOAA is committed to finding ways for Congress to provide veterans with the care and benefits they have earned without cannibalizing those same benefits to pay for other earned benefits," Campos said. "We are not, however, opposed to responsible reform efforts that will yield greater efficiencies within the VA, reduce wasteful spending and practices and allow for the fulfillment of promises made to our veterans."
MOAA's testimony will address:

Health Care Reform — modernize the health system and preserve foundational programs and services unique to the VA.
Caregivers — expand comprehensive assistance to caregivers of catastrophically disabled veterans of all eras.
Women Veterans — invest in and expand care and services for women veterans. Mandate improvements to the Transition Assistance Program (TAP) to ensure women veterans are aware of and can access earned benefits.
Suicide Prevention and Traumatic Injuries — implement and sustain an integrated, multidisciplinary, comprehensive behavioral health system to address the rising rates of suicides and veterans suffering from cognitive and traumatic mental and physical conditions.
Deployment-Related Illnesses and Toxic Exposures — Invest in and advance joint VA and DoD research on service members exposed to occupational, environmental or hazardous toxins and contaminants during military service and ensure health care and benefits are established to appropriately compensate and support veterans, their family members and survivors. Establish a framework to manage future toxic exposures.
Post-9/11 GI Bill — preserve the value of earned veteran benefits, such as the Post-9/11 GI Bill, from being compromised through unscrupulous actions of those who seek to prey on veterans for financial gain.
Military Spouse Residency — expanding residency options for mobile military spouses to remove an additional barrier to maintaining a career during service and enable successful transition for military families to veteran status.
Each year the committees hear from more than 20 veteran and military service organizations on their priorities for the year at a time when many of the organizations are holding winter conferences and lobbying events on Capitol Hill.
The following military associations also will testify: Air Force Sergeants Association, Blinded Veterans Association, Fleet Reserve Association, Gold Stars Wives of America, Jewish War Veterans of the United States of America, Military Order of the Purple Heart, National Association of the State Directors of Veterans Affairs and The Retired Enlisted Association.
About MOAA:
Military Officers Association of America (MOAA) is the nation's largest military officers' association with more than 350,000 members from every branch of uniformed service, including active duty, retired, National Guard, Reserve, and former officers and their families and survivors. MOAA is a nonprofit and politically nonpartisan organization and an influential force in promoting a strong national defense. MOAA represents the interests of service members and their families in every stage of their lives and careers, and for those who are not eligible to join MOAA, Voices for America's Troops is a nonprofit MOAA affiliate that supports a strong national defense. For more information, visit http://www.moaa.org or http://www.voicesfortroops.org/.