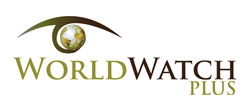 Given the importance of this problem in our industry, eliminating false positives will always be a priority in our continuous improvement program.
Kennesaw, GA (PRWEB) March 13, 2018
International Screening Solutions, a global risk data, and Know-Your-Customer (KYC) screening firm, has introduced a tool to reduce false positives in Anti-Money Laundering (AML) and KYC screening. ISS released SmartMatch Plus™ names matching technology in the latest enhancement of WorldWatch Plus®, the award-winning global sanctions, PEP and adverse media screening platform for vendor, partner, customer, and AML screening.
False positives add time and cost to the screening process by requiring analysts to review data that is not related to their search subjects. A 2015 AML industry survey found that 1-in-3 screening programs experience false positive alerts 75% of the time. This data is generated by "fuzzy logic" matching tools that consider misspellings and name variations to include results for names similar to criteria searched by the customer. Because the results derived from fuzzy matching logic often are commingled with relevant data, they require time-consuming manual review.
SmartMatch Plus leverages ISS proprietary matching algorithms to better organize the results and accelerate the review process. The algorithms first classify and display the results by closest name variation, which allows for instant recognition of results most relevant to the search subject. Because results are never commingled in WorldWatch Plus, users can quickly identify where to spend validation time. SmartMatch Plus returns detailed results only for names with a high match probability to the search – including those results containing additional identifiers. For variations less significant to the original name searched, SmartMatch Plus returns the name only, which can be searched subsequently in a single step.
"The SmartMatch Plus solution casts a wide net for name variations like other basic matching technology to gather the maximum available data, while also eliminating the return of unwanted results that contribute to time wasted on false positives," said Eric Beach, ISS CTO. "Given the importance of this problem in our industry, eliminating false positives will always be a priority in our continuous improvement program."
In the 2015 Global Anti-Money Laundering survey published by Dow Jones and ACAMS, one-third of respondents said 75% or more screening alerts were false positives, and that clearing false alerts took an average of 13 minutes. That same survey indicated false positives were the primary reason customers switched their client screening solutions. Clients using WorldWatch Plus report being able to complete simple customer due diligence in about 3 minutes. Logic in the SaaS portal or API highlight the presence of multiple identifiers like date of birth, geographic information, and other individual and business data. SmartMatch Plus organizes the name variations returned so clients can choose WorldWatch Plus monitoring on only the relevant matches.
Founded in 2007, International Screening Solutions serves pre-employment and due diligence screening firms, financial institutions, financial services companies, and other companies requiring global sanctions, PEP, adverse media and ID verifications services. Its flagship product, WorldWatch Plus, is a proprietary screening tool that searches data from thousands of sources in fractions of a second for anti-money laundering (AML) and know your customer (KYC) programs. Use of WorldWatch Plus has grown rapidly each year, with clients conducting millions of global screens on individuals and business entities annually, and monitoring millions more.