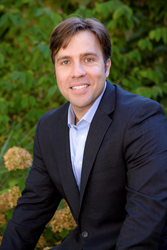 "I am humbled and honored to have BlakPac's support for this run." -Nick Polce
LAKE GENEVA, Wis. (PRWEB) March 12, 2018
BlakPac, a nationally recognized conservative coalition announces its support for Nick Polce, a Republican candidate for the 1st Congressional District of Wisconsin 2018 election. Polce believes one of our biggest challenges we face as a nation is the political class in Washington and wants to restore power to where it belongs: the hands of the American people. He is a part of the freedom movement gaining momentum across the nation.
BlakPac has a vision of expanding the opportunities for Americans similar to how Polce wants to increase liberty and freedom for all Americans. It works to promote the safety of children, family values, solid national security as well as a free enterprise system. BlakPac contributes to conservative candidates through grassroots outreach. NBC, Bloomberg, Fox, Washington Examiner, and NewsMax are among the national media outlets that recognized BlakPac for contributing to the winning campaigns for numerous candidates.
BlakPac chose to endorse Polce because of his ability to serve as a positive role model as a family man, business owner, and a former Green Beret. It's going to take a dedicated candidate to remove career politician Paul Ryan from office, and BlakPac believes Nick Polce is the right man for the job.
"I am humbled and honored to have BlakPac's support for this run." -Nick Polce
Nick continues to hold weekly campaign event's called the Pulse of the People that focus on listening to the concerns of the citizens and introducing the Polce Campaign to the citizens here in WI-01. The next Pulse of The People is March 14 @ 6:30 PM at Rivermoor Golf Club in Waterford.
To stay up to date with Nick Polce's campaign, be sure to follow him on social media. To learn more about his campaign and to donate, visit http://www.nickpolceforcongress.com. To set up a meeting with Mr. Polce, send him an email or contact him via Facebook.
Facebook: Nick Polce For Congress
Twitter: @NicholasPolce
Instagram: @Nick_Polce
Snapchat: @NickoPolce
YouTube: Nick Polce For Congress
Email: Nick@nickpolceforcongress.com
Website: https://www.nickpolceforcongress.com/