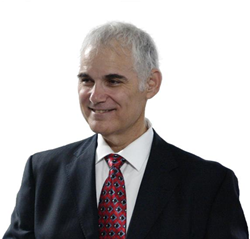 there are a number of ways to ensure that the BitCoin is held legally
CHARLOTTE, N.C. (PRWEB) March 14, 2018
Holding different assets within a Self-Directed IRA has long been one of the reasons investors flock to self-direction in the first place. With access to precious metals, private equity, and even real estate within a retirement account, Self-Direction makes it possible to diversify a portfolio and hedge against the stock market.
As American IRA recently noted at the American IRA blog, there is another craze outside of the stock market that is capturing the imagination of investors around the world. That craze is cryptocurrencies—specifically BitCoin. In a recent blog post, Jim Hitt highlighted some of the problems investors can have with this investment class, noting, "Cryptocurrencies like BitCoin are subject to big price swings in short periods of time. Changes of up to 25 percent and more in a single day are not uncommon. In some currencies, they are routine."
That kind of volatility can make for excitement for those looking to make a quick buck—but for retirement investing, American IRA argues, other asset classes might be more appropriate. Growing wealth over the long term tends to require an emphasis on compounding interest. Many rely on the stock market or real estate, for example, because of its extensive history of returns. But in the world of BitCoin, there is not an established expected rate of return—and investors cannot rely on that for long-term growth.
Another question, pointed out in the post, deals with the legality of holding BitCoin within an IRA. The IRS does not yet prohibit the owning of BitCoin within an IRA—like many asset classes, its non-prohibited status allows retirement investors to use a Self-Directed IRA to hold it. However, in the post, Jim Hitt noted that there are a number of ways to ensure that the BitCoin is held legally. Understanding how to invest in BitCoin through an IRA is vital to ensuring the proper steps are taken.
For more information on BitCoin in IRAs, visit the blog at http://www.AmericanIRA.com or call 866-7500-IRA.
About:
American IRA, LLC was established in 2004 by James C. Hitt in Asheville, NC.
The mission of American IRA is to provide the highest level of customer service in the self-directed retirement industry. Mr. Hitt and his team have grown the company to over $250 million in assets under administration by educating the public that their self-directed IRA account can invest in a variety of assets such as real estate, private lending, limited liability companies, precious metals and much more.
As a self-directed IRA administrator they are a neutral third party. They do not make any recommendations to any person or entity associated with investments of any type (including financial representatives, investment promoters or companies, or employees, agents or representatives associated with these firms). They are not responsible for and are not bound by any statements, representations, warranties or agreements made by any such person or entity and do not provide any recommendation on the quality profitability or reputability of any investment, individual or company. The term "they" refers to American IRA, located in Asheville, NC.