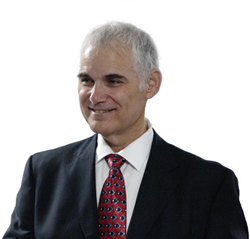 Not just anybody can be a private equity investor
ASHEVILLE, N.C. (PRWEB) March 16, 2018
Owning private equity in Apple stock during the 1970s might not have seemed like a big deal then. But owning the same stake in Apple today would be life-changing for many investors. That is the idea behind holding Self-Directed IRA funds in private equity, which can potentially yield massive growth if a company's value takes off. Getting in the ground floor for private companies can be a consistent way to build long-term wealth—but only if the conditions are right.
That is the subject of a recent Self-Directed IRA blog post at http://www.AmericanIRA.com. In it, author Jim Hitt detailed what might be expected when investors look for private equity. Private equity, as defined here, is a small company selling off pieces of itself to investors, who are then entitled to a share of future profits and dividends. It works much the same way as stock—except that in private equity, the stock is not for sale on major marketplaces like the NASDAQ or New York Stock Exchange.
But simply going out and buying private equity is not as easy as it is buying private stock. There are rules that govern who can hold private equity placements within a Self-Directed IRA. Said Jim Hitt: "Not just anybody can be a private equity investor and be eligible for direct placements. In order to invest in a direct placement of private equity, you must meet the definition of an accredited investor, according to Rule 105(a) of the SEC's Regulation D."
These issues can complicate matters for Self-Directed IRA investors, which is why it is important to do proper research before trying out private equity investments. While the rewards for a well-placed investment in a private company can be massively rewarding, they also tend to be risky. Understanding these risks gives investors a chance to diversify their portfolio beyond the public stock markets and better understand investing options for Self-Directed IRAs and their potential asset classes.
For more information about private equity in a Self-Directed IRA, contact 866-7500-IRA or visit the American IRA blog at http://www.AmericanIRA.com.
"About:
American IRA, LLC was established in 2004 by James C. Hitt in Asheville, NC.
The mission of American IRA is to provide the highest level of customer service in the self-directed retirement industry. Mr. Hitt and his team have grown the company to over $250 million in assets under administration by educating the public that their Self-Directed IRA account can invest in a variety of assets such as real estate, private lending, limited liability companies, precious metals and much more.
As a Self-Directed IRA administrator they are a neutral third party. They do not make any recommendations to any person or entity associated with investments of any type (including financial representatives, investment promoters or companies, or employees, agents or representatives associated with these firms). They are not responsible for and are not bound by any statements, representations, warranties or agreements made by any such person or entity and do not provide any recommendation on the quality profitability or reputability of any investment, individual or company. The term "they" refers to American IRA, located in Asheville, NC."