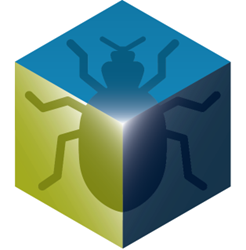 "We're just happy to give clients an affordable way to take pest Management problems into their own hands with scientifically- designed products that work!"
SAN FRANCISCO (PRWEB) March 15, 2018
Cities across the nation continue to be high-risk centers for bedbugs, roaches, rats, mice, and other pest infestations. These pests pose a real risk of biohazards, disease, and unsafe living conditions. This costs businesses and property management companies thousands of dollars with only moderate success in containment and elimination of these pests. Without regular preventative measures, buildings are only opening their doors to a later infestation.
Sleep Tight Supplies, the newest partner company of the Sleep Tight Group, offers an informed and strategic approach to pest control and containment solutions by taking a proactive approach to eliminate the threat of these pests through its wide selection of preventative supplies. The Sleep Tight Group offers a three-pronged approach to pest control and prevention. Through the use of careful multifaceted Integrated Pest Management (IPM) strategies, the Sleep Tight Group provides property managers and businesses with powerful pest management solutions all under one roof. This includes a supply store specializing in bedbug, roaches, rodents, and other pest prevention equipment and traps.
Sleep Tight Supplies provides a cheaper and more effective alternative to pest control. Instead of paying thousands for a new mattress, a strategically-designed mattress cover with a scientifically proven bug-stop seal can save properties from expensive refurbishing costs. This is only one example of the effectiveness of Sleep Tight Supplies' line of products.
"Step one is being informed and educated about the problem. Step two is effective preventative measures and supplies. Step three is pest control and elimination. We work with clients to have the first two steps in place so they're less likely to need the third." - Brad Bishop of Sleep Tight
Pest control products offered through Sleep Tight Supplies include hybrid zippered mattress covers (as low as $29.99), slim glue boards, sprays, powders, mouse traps, and an array of the latest protective measures available on the market. By implementing just a few of these products, hotels, hostels, apartments, shelters, motels, and businesses are better equipped to identify, contain, and prevent future risks of infestations.
"We're just happy to give clients an affordable way to take pest management problems into their own hands with scientifically-designed products that work!" - Brad Bishop of Sleep Tight
Together with Sleep Tight Pest Control and Sleep Tight Biohazard, the California-based conglomerate offers a unique and valuable asset for anyone that owns residential or commercial property. Sleep Tight Supplies operates out of its home office in San Francisco, California, but sells to clients across the United States. Same-day shipping is available for local purchases, and free standard shipping for nationwide purchases.
For more advice or information about pest control products best for your needs, friendly staff members are available by calling the office Monday-Friday from 9:00am – 5:00pm PST. Otherwise, feel free to browse Sleep Tight Supplies' line of pest control products at http://www.sleeptight.com.
About Sleep Tight Supplies
The success of Sleep Tight began in 2002, when it attained 100% bedbug eradication in San Francisco's most high-risk neighborhoods. This involved intensive community commitment to learning, collaborating and installing the best pest control methods for bedbugs, roaches, rodents, and other pests.
Today, the Sleep Tight Group's management continues this legacy for cities across the US with its partner company Sleep Tight Supplies. Sleep Tight Supplies offers products that are designed based on years of experience and education into how bedbugs, roaches, rodents, and other pests have adapted to human habitation.