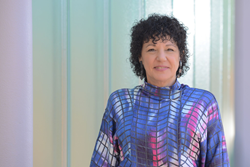 I believe tech tools can fix tech's serious diversity and inclusion problems, as well as those of all workplaces
LAS VEGAS (PRWEB) March 13, 2018
Entrepreneur, activist and pioneer in culture and diversity, Freada Kapor Klein, Partner at Kapor Capital, will keynote at HR Transform 2018.
"People Operations Tech companies help level the playing field, bringing in more diverse talent and creating environments where all employees blossom. I believe tech tools can fix tech's serious diversity and inclusion problems, as well as those of all workplaces." Freada Kapor Klein, Founding Partner at Kapor Capital.
Known nationally as a thought leader, Kapor Klein will share her insights as a leading investor in the People, Operations and Technology (POT) sector as well as observations on driving diversity and inclusion in tech. Freada has been vocal in holding the tech industry accountable for the sobering lack of progress to date. During her fireside chat she will provide examples and solutions on how to fix the "Leaky Tech Pipeline" in tech.
HR Transform, taking place April 4-5, 2018, highlights the tech-driven transformation of the workplace, bringing together the leading minds in the people space, entrepreneurs and investors from across the country. While people professionals are not the only ones in attendance, they do comprise over half the audience. This premier event will showcase leading edge HR and workforce-related products and shine a spotlight on the people building, funding and adopting those products.
In attendance will be people executives from innovative, high growth companies such as Slack, Atlassian, Box, Impossible Foods, InVision, Warby Parker, Duolingo, Peloton Cycle, Spotify, Square, WeWork, Via, Expedia, DigitalOcean, and Amazon, among others.
"We couldn't be more excited to have Freada join us for the launch of HR Transform," said Samara Jaffe, Executive Director, HR Transform. "She is well known as one of the most vocal advocates for funding entrepreneurs of all backgrounds, and for years Kapor Capital has led the way in funding startups focused on People, Operations and Technology. We have no doubt her fireside chat will be one of the highlights of the conference."
HR Transform will feature over 100 speakers, including an additional keynote by The Honorable Penny Pritzker, 38th Secretary of Commerce. The full list of speakers can be found here: http://www.hrt2018.com/speakers
About HR Transform
HR Transform is brought to you by the same team that created InsureTech Connect, the largest global gathering of insurtech startups, investors, and industry executives. HR Transform will offer unparalleled access to a comprehensive gathering of entrepreneurs, investors and HR executives from both enterprise and mid-market companies. Founded by Jay Weintraub and Caribou Honig, HR Transform will be held April 4-5 at The Mirage in Las Vegas.