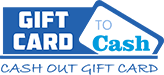 GiftCardToCash has made losing of unused gift cards balances a thing of the past.
SAMMAMISH, Wash. (PRWEB) March 14, 2018
GiftCardToCash, a subsidiary of PayLocally, a hybrid online payment System has officially launched an online "Gift Card Cash Out" solution that enables gift card cash out, including: Visa, MasterCard, Discover and American Express gift cards balances. Most people don't realize that gift cards could lose value as a result of inactivity or from frequent monthly service fees. And some people may lose their gift cards or forget to use them, so with GiftCardToCash, losing your unused gift cards balances will become a thing of the past.
Unbeknownst to many, Gift cards are often charged fees, ranging from "limit inactivity (dormancy) fee" and "service fee"; as such gift cards lose their value like water going down a slow drain. The aforementioned fees are charged until the entire gift card value is depleted. A gift card that starts out with a balance of $50, for example, may be charged a non-use fee of anywhere from two dollars per month. At two dollars per month, the $50 initial balance will be reduced to $26 by the end of the first year. Therefore, getting full value of your gift cards is just one of many reasons you should cash out your gift cards at GiftCardToCash.
In addition, GiftCardToCash, enables gift cards holders to consolidate gift cards balances from multiple gift cards into a single "cash account" that could be withdrawn at any time without the fear of monthly service fee depleting your account balances.
With GiftCardToCash, users have the flexibility of withdrawing partial or full account balance at any time without withdrawal transaction fee,
For more information about GiftCardToCash, please visit our website, http://www.GiftCardToCash.com