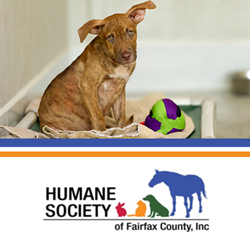 Our goal during this event is to help raise funds to assist the Humane Society on their mission to find forever homes for animals in our area, as well as promoting humane education and preventing animal cruelty
GAINESVILLE, Va. (PRWEB) March 15, 2018
Executive director of the Gainesville-based Designers Insurance Agency, Wally Arcayan, is announcing the launch of a charity event taking place over the next few months to help the local chapter of the Humane Society provide new homes for animals in the area that have been abused, orphaned, or neglected.
"Our goal during this event is to help raise funds to assist the Humane Society on their mission to find forever homes for animals in our area, as well as promoting humane education and preventing animal cruelty," said Arcayan.
The firm will also be seeking direct assistance from the local community by using a referral system for donations. Arcayan has pledged to make a $10 donation to the local Humane Society facility for each and every referral sent into the firm over the next few months to receive a complimentary quote on a new insurance policy.
Additional details on how to help support and promote the event can be found here: http://www.designersinsuranceagency.com/Reward-Your-Community-AND-Yourself_50.
About Designers Insurance Agency
Designers Insurance Agency has been serving the Fairfax, Gainesville and Herndon area for over 20 years. Wally Arcayan, owner of Designers Insurance Agency, values the opportunity to guide customers through the many options within the industry, ensuring the best selections for their financial future. Having received the Allstate Financial Leader Award and Honor Ring for 12 years, Wally Arcayan and his staff focus on providing the highest standards of service at all times and in every situation. More information about Designers Insurance Agency can be found at http://designersinsuranceagency.com. To contact an expert at Designers Insurance Agency, call (703) 385.0440.