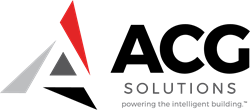 ATLANTA (PRWEB) March 13, 2018
ACG Solutions (ACG), the leading provider of state-of-the-art information technology, security and telecommunications solutions, today introduced Synchronized Orchestrated Response (SOR™) , a combination of networked, integrated technologies designed to save lives, protect property damage and reduce liability exposure. Created for businesses and campus administrators alike, SOR features surveillance, lockdown and alert notification solutions that provide law enforcement and other first responders with real-time situational awareness intelligence and other critical location and visual information to coordinate a fast, informed and effective response.
"Business owners and school campus administrators should recognize that the rise in active shooter and other forms of workplace and campus violence incidents necessitates effective preparedness," said Laura Faught, President and Chief Operations Officer, ACG Solutions. "When a threat is detected, confusion, panic and misinformation robs first responders of the precious seconds they need to identify, pinpoint and eliminate it. ACG's SOR combines a framework of technologies that automate the threat response to remove human error as much as possible in order to save lives."
With 16 different readiness categories, SOR encompasses gunshot and motion detection technologies, access controls and cameras, lock down procedures and more, to help prevent injuries and loss of life while keeping structural damage to a minimum.
For more information about SOR, or to request a consultation with one of ACG's technology architects, visit: http://www.acg-solution.com/contact-us/
About ACG Solutions
ACG Solutions serves all industries with a complete portfolio of information technology, security and telecommunications solutions for powering the intelligent building™.
For more information, please visit http://www.acg-solutions.com
Facebook: https://www.facebook.com/ACGIntelligentSolutions/
LinkedIn: https://www.linkedin.com/company/acgsolutions/
Twitter: https://twitter.com/ACGSolution