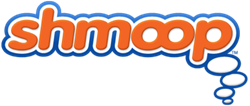 Shmoop's AP Test Prep has yielded proven results nationwide, and we want to keep delivering those results as the exams change and grow.
(PRWEB) March 15, 2018
The College Board recently updated all three of its AP® History exams to better align with emerging historical scholarship and feedback from history teachers, and to ultimately produce a more streamlined and accessible exam. The militarist and imperialist causes behind WWI might still throw students for a loop, but hey, at least the AP Euro rubric makes sense.
Shmoop (https://www.shmoop.com), a digital publisher known for its award-winning test prep and online courses, has followed suit by revising its AP European History, World History, and U.S. History test prep resources. All the elements that made these products tick in the first place are still around—from AP-compliant diagnostic tests and practice exams, to detailed answer explanations, to a comprehensive review of key topics…including but not limited to a rundown of Henry VIII's dating history.
To that mix, Shmoop has added revised language from the updated tests: streamlined rubrics, new key concepts, and an updated set of history disciplinary practices that gives superfluous skills like "synthesis" and "periodization" the boot. Never again will students be asked to shoehorn in a reference to the Romans in an essay about Versailles. (Not all roads lead to Rome.) Their prep features new practice questions and review content to reflect key concepts and themes that have been added to the AP World History and AP Euro History dockets. Like, say, the end of the Cold War, which was heretofore overlooked on the AP World exam. What's that saying about those who forget history?
Leaving no stone unturned, Shmoop has also revised its practice tests to reflect the new time limits, question distributions, and skills distributions. Now students will have five extra minutes on that Defenestration of Prague prompt to plan, outline, and wonder why chucking people out of windows was such a choice political statement.
"As soon as we learned that College Board was revising its history exams, we set to work on updating our exam prep resources," says Ellen Siminoff, president and CEO of Shmoop, "Shmoop's AP Test Prep has yielded proven results nationwide, and we want to keep delivering those results as the exams change and grow."
AP students and teachers can subscribe to Shmoop for a low monthly rate, while schools and districts can get hefty discounts by contacting sales(at)shmoop(dot)com. Either way, users gain access to Shmoop's virtual classrooms and state-of-the-art analytics, so they can track their own or their students' progress. That way, everyone will be in optimal shape for test day, and not contemplating another Defenestration of Prague.
About Shmoop
Shmoop offers hundreds of thousands of pages of original content. Their Online Courses, Test Prep, Teaching Guides, Learning Guides, and interactive Study Tools are written by teachers and experts and balance a teen-friendly, approachable style with academically rigorous concepts. Shmoop sees 16 million unique visitors a month across desktop and mobile. The company has won numerous awards from EdTech Digest, Tech & Learning, and the Association of Educational Publishers. Launched in 2008, Shmoop makes the magic happen from a labradoodle-patrolled office in Mountain View, California.
AP is a registered trademark of the College Board, which was not involved in the production of, and does not endorse, this product.