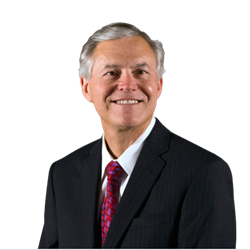 HOUSTON (PRWEB) March 14, 2018
Houston, Texas-based CORDA Investment Management, LLC, has developed a powerful reputation as a leading investment firm since its founding in 1999. Drawing heavily from Warren Buffett's contrarian approach, the firm focuses on investing in solid businesses that have temporarily fallen out of favor.
CORDA founder Bonner Barnes was recently invited to attend the Barron's Top Independent Advisors Summit, March 14-16, an invitation-only gathering of the top investment advisors in the United States. This prestigious summit offers presentations and networking opportunities designed to allow the nation's best advisors to learn from each other.
Mr. Barnes recently attended the invitation-only Forbes Top Advisors Summit as well. A similar gathering limited to the top 200 financial advisement firms in the country, the summit was designed to provide the highest insight to elite advisors responsible for nearly $1 trillion in assets collectively.
Mr. Barnes has proven himself to be among the best in his industry. Yet he has never lost sight of his core values: honesty, integrity, willingness to learn, rationality, and earning his clients' trust. Those who are interested in starting their investment journey with a dedicated and highly respected firm are invited to contact CORDA today.
About CORDA Management
CORDA Investment Management, LLC is a Texas-based wealth management firm that helps clients across the United States. With three office locations, CORDA Investment Management, LLC specializes in equity markets, value investing, and retirement investing. To learn more or to request an appointment, call (855) 439-0665 or visit one of CORDA Investment Management's locations in Houston, Austin, or Dallas.
CORDA Houston office (headquarters)
8955 Katy Freeway
Suite 200
Houston, TX 77024
281-407-1531
CORDA Dallas office
15660 N. Dallas Parkway
Suite 1425
Dallas, TX 75248
469-453-6498
CORDA Austin office
1101 S Capital of Texas Highway
Building G, Suite 150
Austin, TX 78746
512-518-6849
For more information, visit the firm's website at http://www.cordamanagement.com/.