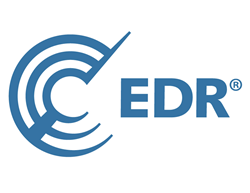 Shelton, CT (PRWEB) March 14, 2018
EDR, the leading provider of data, technology, and insight for the property due diligence industry, will be hosting its annual PRISM conference May 8-10, 2018 at The Omni Scottsdale Resort at Montelucia in Scottsdale, Arizona.
In its third year, EDR's PRISM conference connects leaders from commercial real estate lending and property due diligence to network, learn and collaborate. Over the course of two days, well-respected speakers in technology, commercial real estate lending and risk management will share their intelligence on the future of the industry. Soren Kaplan, Ph.D., author of the best-selling and award-winning books Leapfrogging and The Invisible Advantage, is this year's keynote. Recognized as one of the world's leading experts in disruptive innovation, Kaplan will share actionable insights and strategic tactics for growth in today's rapidly changing business environment.
Conference tracks will cover how artificial intelligence is being harnessed to solve problems more efficiently. Speakers will address the strong market forces creating business opportunities in the green building space, and, in light of last year's destructive storms, how flood risk can be better managed in today's property deals. Inside-the-Beltway experts will share the latest on what federal tax reform means for commercial real estate, and how changing bank regulations may reshape the future of lender risk management.
PRISM panels also include our annual market update with leading economists who will highlight the state of commercial real estate lending, the asset classes driving the strongest opportunities and the greatest risks facing the market. Another panel will discuss the "art of the possible" to address the impact of technology and its potential for leveraging data analytics in new ways. Both lenders and environmental consultants will be participating in interactive, separate breakout sessions where they can candidly discuss their top challenges with industry experts.
A highlight of the conference is the annual PRISM Industry Awards Ceremony celebrating individuals, firms and institutions that have demonstrated excellence in specific areas. On the evening of May 9th, we'll roll out the red carpet and honor the accomplishments of professionals in our industry. Nine awards will be announced, including the prestigious Industry Hall of Fame Award, and winners from previous years will be on hand to present awards to this year's honorees.
"It is so rewarding to see the leaders of real estate lending and property due diligence connecting at PRISM to discuss the future of our industry," said Chris Aronson, CEO of EDR. "I have been so impressed with the quality of discussions, the diversity of viewpoints, and depth of knowledge amongst this esteemed group of professionals. This year is shaping up to be better than ever." Added Dean Graves, President and COO of EDR, "We are also so excited to see who will be recognized and celebrated for their achievements and leave PRISM with a trophy in hand."
To learn more about PRISM, view the agenda, submit an award nomination by March 16, and/or learn about sponsorship opportunities, go to http://www.edrnet.com/prism-2018.
About EDR
EDR is a leading provider of information, technology and workflow solutions to the real estate lending and property due diligence industries including environmental consulting firms, financial institutions, appraisers, and corporations. EDR provides web-based tools that help its clients increase operational efficiencies and better analyze and manage property related risk. EDR's database contains over 4.1 billion property records, including the most comprehensive repository of environmental and land use information in the United States. EDR also conducts market research and shares strategic intelligence through a variety of online channels and in-person events. http://www.edrnet.com