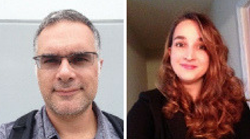 YORBA LINDA, Calif. (PRWEB) March 15, 2018
Primary cells are derived from various tissues typically via dissection, enzymatic dissociation, and subsequent culture in media specifically designed to support expansion of defined cell types. Following expansion, primary cells largely retain the characteristics of the tissue from which they were isolated, providing greater physiological relevance relative to immortalized cell lines.
Thermo Fisher Scientific offers a wide array of primary cells from both human and non-human sources and specialized culture supports, including media, matrices, and passaging reagents. In this webinar, Thermo Fisher team members will review the scope of their primary cells and culture reagents and discuss factors for consideration when deciding between primary cell and stem cell-derived models.
They will present examples of incorporating specific pathway sensors into primary cells to create reporters in a normal adult human background. In addition, they will highlight the incorporation of primary human cells into 3D tissue models enables the in vitro recapitulation of complex human physiology, providing sophisticated biological models for research and product development.
Thermo Fisher has selected two of its team members to present during this event: Dr. David Thomas Kuninger, the associate director and group leader and Dr. Rhonda Newman, a senior staff scientist in Cell Biology.
Kuninger earned his doctorate in biochemistry and genetics from University of Texas Medical Branch and now leads research, development and commercialization of media systems for pluripotent stem cell culture & differentiation, neurobiology, and (non-hepatic) primary cell biology at Thermo Fisher Scientific in the Cell Biology business. His teams support numerous portfolios and have launched over 25 new products spanning stem cell culture & cryopreservation, differentiation and neurobiology.
Newman received her doctorate degree from the University of Iowa, where her focus was on ligand induced allostery of calmodulin and its impact on regulation of the Ryanodine Receptor Type 1. In her current role at Thermo Fisher, she continues to support primary cell efforts and works on development of next generation stem cell culture and differentiation systems, enabling researchers to efficiently culture, expand, cryopreserve, and differentiate their stem cells to various cellular lineages.
LabRoots will host this webinar March 28, 2018, beginning at 10:00 a.m. PDT, 1:00 p.m. EDT. To learn more about this event or to register for free, click here.
About Thermo Fisher Scientific
Thermo Fisher Scientific Inc. is the world leader in serving science, with revenues of more than $20 billion and approximately 65,000 employees globally. Our mission is to enable our customers to make the world healthier, cleaner and safer. We help our customers accelerate life sciences research, solve complex analytical challenges, improve patient diagnostics, deliver medicines to market and increase laboratory productivity. Through our premier brands – Thermo Scientific, Applied Biosystems, Invitrogen, Fisher Scientific and Unity Lab Services – we offer an unmatched combination of innovative technologies, purchasing convenience and comprehensive services. For more information, please visit http://www.thermofisher.com.
About LabRoots
LabRoots is the leading scientific social networking website, which provides daily scientific trending news, as well as produces educational virtual events and webinars, on the latest discoveries and advancements in science. Contributing to the advancement of science through content sharing capabilities, LabRoots is a powerful advocate in amplifying global networks and communities. Founded in 2008, LabRoots emphasizes digital innovation in scientific collaboration and learning, and is a primary source for current scientific news, webinars, virtual conferences, and more. LabRoots has grown into the world's largest series of virtual events within the Life Sciences and Clinical Diagnostics community.