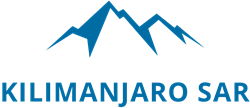 Making Mount Kilimanjaro the safest tourist destination in Africa
Moshi, Kilimanjaro (PRWEB) March 16, 2018
Kilimanjaro SAR, a helicopter-based Search and Rescue company in Moshi, Tanzania, announces the launch of the first ever high altitude medical clinic outside America. This brings Tanzania to the world map as the second pioneer of such an exceptional clinic. Located in Moshi almost at the slopes of Mount Kilimanjaro, the clinic is expected to save lives and be a relief spot for those who have encountered difficulties while climbing the roof of Africa.
The clinic is a "life saviour" for climbers, considering that more than 75% of sickness on the mountain is high altitude related. With a care that never quits through its modern medical equipment and an intensive care unit, Kilimanjaro SAR's clinic is a place where healing starts. Despite Mount Kilimanjaro being the most popular among the seven summits, receiving thousands of tourists each year yet there has been no proper medical treatment for high altitude-related sickness.
The future is now, taking the lead as the World's high altitude medical clinic within an ideal practical oriented site, Mount Kilimanjaro makes it more convenient to serve its purpose. This brilliant foundation marks the beginning of Kilimanjaro SAR's journey of making Kilimanjaro the safest tourist destination in Africa.
About:
Kilimanjaro SAR is a helicopter-based search and rescue company in Moshi, Tanzania founded in 2016 by an ex-professional mountaineer and an entrepreneur from Denmark, Ivan Braun committed to make Kilimanjaro the safest tourist destination in Africa. The company is located at Aga Khan Road, NSSF Building 9th Floor.
Mount Kilimanjaro in Tanzania also known as everyman's Everest, one of the most popular tourist destinations in the world standing tall at 5.895 meters into the sky, making it not only the highest point in all of Africa but world's tallest free-standing mountain.
High altitude related sickness also known as Acute Mountain Sickness (AMS) is a group of general symptoms that a person who climbs to higher altitude experiences due to a lower level of oxygen. In adapting to the condition, the body adjusts by increasing breathing rate to pump more oxygen hence developing the sickness.