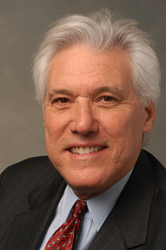 NEW YORK (PRWEB) March 19, 2018
Tannenbaum Helpern is pleased to announce that co-founding partner and co-chair of the firm's Financial Services, Private Funds and Capital Markets practice Michael G. Tannenbaum has been appointed to Hedge Fund Association's (HFA) leadership. He will serve as HFA Regulatory & Government Committee Chair.
Michael has almost four decades of experience advising US and non-US-based private funds, investment managers, fund sponsors, multi-managers, fund-of-fund platforms and investors (family offices, funds-of funds, pensions and endowments) on fund structuring, formation and compliance, seed and financing arrangements, investment strategy implementation, and investment due diligence.
In his role as HFA Regulatory & Government Committee Chair, Michael will be monitoring legislation that impacts the investment management industry and advocating on behalf of the industry.
HFA is a leading nonprofit and nonpartisan lobby organization serving the alternative investment industry with presence that spans 14 countries on five continents. HFA members are hedge funds, financial institutions, investors (funds-of-funds, family offices, endowments, foundations, HNW individuals) and service providers such as prime brokers, fund administrator, custodians, auditors, lawyers and third party marketers.
About Tannenbaum Helpern Syracuse & Hirschtritt LLP
Since 1978, Tannenbaum Helpern Syracuse & Hirschtritt LLP has combined a powerful mix of insight, creativity, industry knowledge, senior talent and transaction expertise to successfully guide clients through periods of challenge and opportunity. Our mission is to deliver the highest quality legal services in a practical and efficient manner, bringing to bear the judgment, common sense and expertise of well trained, business minded lawyers. Through our commitment to service and successful results, Tannenbaum Helpern continues to earn the loyalty of our clients and a reputation for excellence. For more information, visit http://www.thsh.com or follow us on Twitter: @THSHLAW.
Media contact:
Nancy Wu
Tannenbaum Helpern Syracuse & Hirschtritt LLP
212-702-3147
wu(at)thsh(dot)com