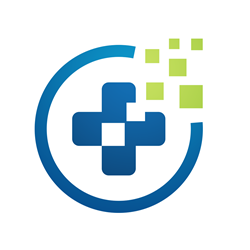 "We will be talking about transformational changes in the industry and the need to get payment reform front and center in people's minds," says Dr. Reynolds.
ASHEVILLE, N.C (PRWEB) March 15, 2018
Geriatric Practice Management (GPM) President Rod Baird and AMDA Practice Management Section Chair Robert Reynolds, MD, have helped organize and are presenting at a special program, "Relevant Topics in Practice Management: Setting Advocacy Priorities for 2018-2019," held as part of the AMDA—The Society for Post-Acute and Long-Term Care Medicine 2018 Annual Conference later this month. Due to demand, the event has already sold out.
The program was developed by the AMDA Practice Management Section and is designed to explore the business and clinical leadership side of successful post-acute and long-term care (PALTC) practices. It brings together leaders in the field, nationally-known experts, and experienced practice managers to discuss the issues practices must tackle and master to succeed moving forward.
"We established this Section to help practitioners survive and even thrive in the new world of value-based medicine, quality improvement, and partnerships across settings," Dr. Reynolds said. The special program will feature sessions on the Merit-based Incentive Payment System (MIPS) and the best options for 2018 and 2019, long-term care Accountable Care Organizations (ACOs), Institutional Special Needs Program (I-SNPs), advanced bundled payments, considerations on the ideal advanced alternative payment models (A-APMs), and facility electronic health records (EHRs) (via a vendor panel discussion).
"We will be talking about transformational changes in the industry and the need to get payment reform front and center in people's minds," says Dr. Reynolds. "Many post-acute and long-term care practitioners don't necessarily think about their practice as a business that has to be managed in a successful fashion. They want to practice medicine and do the right thing for their patients—that is their job, and they do it very well. But if the business end of their practice isn't effective, they can't practice medicine the way that they want. The practice of medicine is a calling and an art, but it's also a business," he adds.
The Practice Management Section programs—at the conference and in the future—will provide a strong collective voice to engage regulatory officials and help them understand PALTC as a unique practice setting. The Section also empowers practice management professionals and practitioners alike to understand the changes to health care that impact them, such as the complexities of MIPS and how to get the best results from their involvement in the program. At the same time, Section programs and activities will encourage members to share information, ideas, challenges, and best practices.
For more information on the special program, including interviews with the presenters, please view the following blog: http://ltcmanagement.com/empowering-practice-managers-to-thrive-in-value-based-purchasing-world/.
Click here to be notified regarding additional coverage of the program, blogs on the topics covered, and additional interview with and insights from the presenters and other practice management professionals and practitioners, after the Society conference concludes.