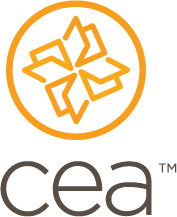 PHOENIX (PRWEB) March 20, 2018
CEA Study Abroad announces two new partner institutions in Chile: Pontificia Universidad Católica de Valparaíso (PUCV), ranked in the top 30 Latin American universities, and Universidad Adolfo Ibáñez (UAI), a business school with AACSB, EQUIS, and AMBA accreditation in Viña del Mar. CEA Study Abroad is now accepting applications for these two Chile programs for the Fall 2018 semester.
CEA Study Abroad now offers Spanish Language & Latin American Studies at PUCV, an urban university with a centrally located main campus in downtown Valparaíso. Through PUCV, CEA Study Abroad is offering a Spanish Language & Latin American Studies program. Semester students take Spanish language and round out their schedule with courses such as Latino Studies, Human Rights in Chile and Latin America, and Environmental Issues in Chile, with Summer and Short-term programs also available.
The UAI campus is perched on top of a hill overlooking the Pacific Ocean and Viña del Mar. UAI houses our Chile International Business program. Students take courses with other international students and can enroll in 1-2 Spanish language courses and 3-4 electives in subject areas such as Business, Latin American & Chilean Studies, Management, Marketing, and History.
Because they are smaller coastal cities, Valparaíso and Viña del Mar are ideal for students who want to experience cultural immersion in seaside, Spanish-speaking locations rich with history. As always, CEA Study Abroad provides quality pre-departure advising, onsite support, and a personal touch.
Please reach out to CEA Study Abroad with any questions you may have and explore these programs in greater detail on our website: ceaStudyAbroad.com.
About CEA Study Abroad
CEA Study Abroad has provided high-quality international academic programs and services for students and universities since 1997. CEA Study Abroad academic programs and internships abroad expand the boundaries of education and transform the world into a classroom. With destinations in 21 cities across 11 countries, CEA Study Abroad offers a balance of academics and adventure to thousands of students each year.
CEA Study Abroad Media Contact
Jessica Hancock
Director of Marketing
Phone: 480-862-0780
Email: jhancock(at)ceastudyabroad(dot)com