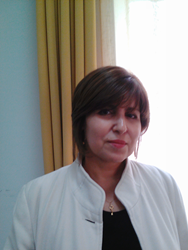 "We aim to help stimulate new international partnerships, and knowledge exchange on sustainable City development and high tech investment."
Algiers, Algeria (PRWEB UK) 15 March 2018
Smart Cities Global Technology & Investment Summit 2018 has been announced to take place in Algiers, hosted by Smart City Algiers, on June 27-28, to assess global Smart City growth strategies and partnership opportunities with a special focus on Africa and Emerging Markets.
The international event, which is under the Patronage of His Excellency, Abdelaziz Bouteflika, the President of the Algerian People's Democratic Republic, and produced in partnership with global events business TMT Finance, will feature a 2 Day Global Leadership Summit, Business Exhibition and Gala Dinner.
The Mayor of Algiers, Mr. Abdelkader Zoukh said: "We are really honoured and delighted to be hosting such an important Smart City Global Summit in Algiers this June. As well as giving us the opportunity to welcome other international Government representatives, technology leaders, business executives and investors to our city, we aim to help stimulate new international partnerships, and knowledge exchange on sustainable City development and high tech investment.
Technology provides a fantastic opportunity to improve the lives of all our Citizens through smart, connected investment into infrastructure and services. We are committed to harnessing that force to boost growth for our City and others across the region and globally."
The Summit and Exhibition, which will and take place at CIC Alger (Centre International de Conferences Alger), will feature over 4000 Delegates including International City Mayors, Government Ministers, Smart City Investment Heads and Industry CEOs and CIOs from Telecoms, Tech, Infrastructure, Finance, Energy, Security and other sectors.
Government's role in stimulating new technology and Smart cities investment will be a key focus of the event agenda, with eight key Smart City investment themes featured over 50 sessions: IT & Telecoms Infrastructure; Data & Technology; Finance and Economy; Governance and Partnerships; Safety & Security; Mobility; Sustainability and Society.
Separate dedicated streams will also focus on new technology investment opportunities. Specifically two key themes will be highlighted, given their strategic importance to the success of Smart City projects in emerging markets: A startups and innovation ecosystem development stream and a diaspora stream focused on reverse brain drain strategies as a way to fast track innovation and technology development.
The Smart City Algiers project will also be in focus at the event. "The "Algiers Smart City" project has focused on crafting a pragmatic execution strategy that blends in the best synergies in terms of tech startups enablement, industry and government partnerships, and the leverage of leapfrog technologies" Commented Dr Riad Hartani, Strategic Technology Advisor, Smart City Algiers. "This is potentially seen as a template that could provide a baseline for cities in emerging markets in particular".
Smart City Global Technology and Investment Summit, is organised by global news and events business TMT Finance, and hosted by Smart City Algiers in Algiers from June 27-28 at the CIC Alger Conference Centre. Visit the website for more information http://www.smartcityalgiers.com
Contact: Smartcity(at)tmtfinance(dot)com
About TMT Finance: TMT Finance is a leading news and events provider for telecom, media and tech investment and financing globally.