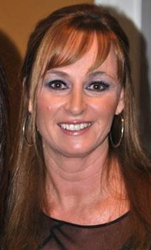 It's been our pleasure working with so many people to help them maintain credentialing compliance in a time and cost-effective manner
PHILADELPHIA (PRWEB) March 16, 2018
CPRTrainingFast, a woman-owned web-based medical credentialing company, is celebrating this month its tenth year in business, providing 100% online BCLS, ACLS and PALS certification exams to healthcare professionals worldwide.
http://www.CPRTrainingFast.com, founded in 2008, is a woman-owned small business that provides web-based solutions to individuals, companies and organizations to maintain compliance with requirements to maintain current credentials in BCLS, ACLS and PALS certifications, while minimizing in-class training downtime. Through its first decade in business, CPRTrainingFast continues to focus on serving the healthcare industry in sectors including private practices, educational institutions, healthcare campuses and ancillary service centers.
"It's hard to believe CPRTrainingFast is celebrating ten years in business," says Karen Boyer, Founder and Executive Director of http://www.CPRTrainingFast.com. "We owe our success to our clients around the world. It's been our pleasure working with so many people to help them maintain credentialing compliance in a time and cost-effective manner. It is an honor working to serve the needs of our clients and working to become their trusted source for BCLS, ACLS and PALS certifications. At CPRTrainingFast, we look forward to many more years of service and continuing to develop new relationships with clients around the world."
To mark CPRTrainingFast's tenth year in business, Boyer says the company has updated its website, including new streamlined study materials and exams with an enhanced user-friendly site. New technology has been employed to remind clients of upcoming expiration dates to avoid non-compliance, as well. The company is currently working to develop a unique customer service interface to assist clients worldwide.
Boyer is an education and training professional with 20 years of experience providing expertise and services to an array of organizations. Her certified skills and experience include assessment of the training infrastructure and the establishment or enhancement of compliance plans. She also is an expert in the implementation of best practices in the areas of credential management, employee compliance, client outreach, and developing training process improvement strategies.
About http://www.CPRTrainingFast:
CPRTrainingFast, founded in 2008, is a woman-owned small business that provides web-based solutions to individuals, companies and organizations to maintain compliance with requirements to maintain current credentials in BCLS, ACLS and PALS certifications, while minimizing in-class training downtime. For more information, visit http://www.CPRTrainingFast.com