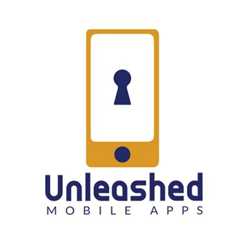 MILWAUKEE (PRWEB) March 17, 2018
Nancy Lucchesi is a recent #1 bestselling author & having a 5 time Bestseller Book with a #1 Bestseller ranking in Small Business & Entrepreneurship.
Now, Nancy Lucchesi wants to help small to medium sized businesses to the next level.
According to a recent study, 88% of Smartphone owners use 9 apps per day.
Most small to medium sized businesses are not taking advantage of this explosive trend.
What once was only thought for Fortune 1,000 companies can now be in the palm of any business owners hand. Unleashed Mobile Apps is making apps possible & affordable for all small to medium sized businesses.
Unleashed Mobile Apps breaks the myth of apps for businesses because it works with your existing website, & not a replacement.
Almost every single business in the United States has a website, but a fast growing number of companies, including competitors, are using customized business apps.
With a custom, affordable, return on investment driven business app, business owners can engage with Customers, build loyalty & provide world class Customer service, all within any budget. The great thing about a business app is the ease to to set up, maintain & manage.
What Industries Use a Mobile Business App?
Any sized Bar, Club, Restaurant, Salon, Spa, Non-Profit, Musicians, Bands & or any company that holds Events or Conferences.
With any of these industries, businesses can turn cancelled appointments into paying customers or extra inventory into extra income, Unleashed Mobile Apps can help.
By moving current, passive, web-based marketing to join forces with a business app, marketing becomes more powerful, so that Customers come back time & time again.
With Unleashed Mobile Apps, business apps aren't magical, they are mobile.
To learn how to revolutionize any sized business, & put the power into your hand, contact Unleashed Mobile Apps Founder, Nancy Lucchesi at (262) 264-8623 or info@unleasedmobileapps.com