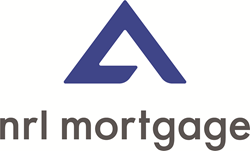 NRL's rebrand reinforces the company's transition from a small, local lender to a national industry leader.
HOUSTON (PRWEB) March 19, 2018
NRL Mortgage, a Houston-based mortgage lender, recently unveiled a corporate rebrand and new logo, emphasizing the company's commitment to their strong core values, expansion, and evolution as a tenured mortgage lender. Operating in more than 70 locations and 45 states, NRL Mortgage is focused on providing the most reliable mortgage solution for those who dream of owning a home.
In 2017, NRL celebrated its tenth anniversary as a national independent mortgage lender and highlighted their impressive growth, from a team of five employees in 2007 to more than 500 today. Even as the company continues to expand, it maintains the foundation laid by its core values of individualized, reliable, and exceptional customer service to borrowers, Realtors® and builders. NRL's rebrand reinforces the company's transition from a small, local lender to a national industry leader.
In addition to refreshing the design, the purpose of the rebrand is to extend the company's core message of reliability from their 70+ brick-and-mortar branches to their online presence, as a majority of NRL's business is sourced online.
"At NRL, we are fully committed to building reliability across all channels to our customers, business partners, associates and everyone that we touch throughout the loan process," said Mewael Ghebremichael, Chief Production Officer. "We are so passionate and determined to meet this commitment that we made it a priority to put this message at the center of our center our brand and communication strategy. We took a hard look at our current brand and decided that we could achieve our goals by taking a new direction."
NRL's new logo retains traces of the original logo's shape, but takes a refined, modern approach, symbolizing the company's adoption of new tools and technologies in the mortgage industry. The strong lines of the triangle represent the strength of NRL's customer service commitment, while the blue brand color indicates trust and dependability.
"Our decision to rebrand marks our commitment to investing in our future. We are planning for continued growth by evaluating and defining our unique position. The mortgage industry is not the same as it was when we started, and it won't be the same a few years from now, thanks to new regulations, digital tools, and a new generation of homebuyers. We're confident that the rebrand will empower us to continue to build meaningful and relevant relationships with our customers and referral partners" said Ron Zach, President.
NRL's new brand will debut on nrlmortgage.com, with the full rebrand scheduled for completion by the end of 2018.
---
About Nations Reliable Lending
Nations Reliable Lending, LLC (NRL) is a national residential mortgage company founded in 2007 and headquartered in Houston, Texas. Specializing in the origination of residential mortgage loans, NRL currently originates in 44 states (with 1 state pending) with more than 50 retail branch locations. Named as an Inc. 5000 Fastest Growing Private Company for 4 years, NRL continues to grow exponentially throughout the US. With a full suite of loan products within each branch, NRL Mortgage professionals enjoy access to the necessary tools to be the best in the industry. At NRL, we are committed to providing the most reliable lending experience. For more information, visit http://www.nrlmortgage.com.