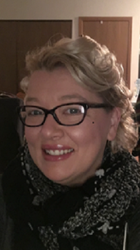 "The quality of patient care often depends on how well we understand the reality of the person with dementia."
CHICAGO (PRWEB) March 22, 2018
With over 10,000 Americans turning 65 every day in the US and an Alzheimer diagnosis every 66 seconds, the US is experiencing a growing need for qualified caregivers for persons with dementia. Older Americans are healthier than ever before, but with larger populations reaching their 80s and 90s - even over 100 - many older Americans need help with their everyday requirements. It has been estimated that well over 1B hours of free care are donated every year by family members. Dementia and related diseases play no favorites in the population. School teachers, financiers, military officers and housewives are all among the large population of Alzheimer and dementia sufferers in our country.
When older Americans have some form of dementia, the quality of their care often depends on how well their caregiver understands the unique nature of the broad range of diseases we call dementia. The shortage of caregivers, as well as a relatively high turnover rate in an institutional setting, means we need to do more.
For more than a decade NCBAC has offered the certification known as "Certified Alzheimer Caregiver" (CACtm). The course is newly updated and available online.
Certified Alzheimer Caregiver(tm) is now also offered with live coaching in the Midwest. Ohio dementia educator, Amy Beam, has formalized a program for family and first-time caregiver called "Certified Alzheimer - Practicum". The course is designed to require a part-time commitment for 6-8 weeks. Participants take the online course, Certified Alzheimer Caregiver, at a location of their choice and Ms. Beam provides live coaching before, during and after the course. Coaching includes course review, real situations from caregivers and other coaching with Q & A related to their current caregiver assignments.
According to Amy Beam, "The quality of care often depends on how well the caregiver understands the reality of the person with dementia. I focus on working with the person, not being confrontational. The right caregiving techniques make life much happier for everyone."
Donna Surges Tatum, President of NCBAC adds, "We're very happy to work with Amy on this new combined approach. We've seen that what Amy does has been very successful. Her 15+ years experience has led her to an approach that is working with the person with dementia through understanding. She genuinely loves her clients and focuses on their quality of life."
About NCBAC: NCBAC offers true certifications in areas related to elder care.It is the only independent national board that follows the healthcare certification/licensure model, offering standardized certification examinations in dementia care. Examinations and supporting training are carefully designed from hours of research and on-the-job data to provide a true reflection of the work.
About Amy Beam: Amy Beam is an expert in care of patients with dementia, including Alzheimer's. Her 15 years of experience have been in both institutional and private care settings. She has run many long term support groups for families of dementia patients, holds an MS from Ohio State University and is a Certified Alzheimer Educator - CAEd(tm). She has spoken to groups throughout Ohio and the Midwest. Reach Amy at http://www.yourdementiawhisperer.com