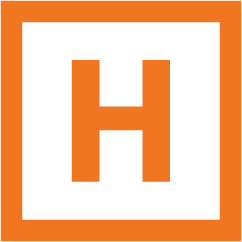 WASHINGTON (PRWEB) March 19, 2018
Hilltop Consultants, Inc., a leading Managed IT Services Provider (MSP) announced today the appointment of Stacy Fischbach as VP of Customer Relations, effective immediately. In this role, Fischbach assumes responsibility for leading the company's effort to better serve client's needs, increase business development and strengthen product/partner relationships.
"Stacy has a fantastic reputation in the legal community," states Jim Turner, President of Hilltop Consultants. "Her experience in customer relations skills are exactly what Hilltop Consultants needs as we grow as an organization."
Prior to joining Hilltop Consultants, Fischbach was Managing Director at Keno Kozie Associates (K2). In this role, she was responsible for business development and client retention. She managed all aspects of the IT client relationship including help desk support, IT project oversight, new application implementation, and IT user training.
"I am so pleased to be a part of Hilltop," stated Fischbach. "I look forward to contributing to Hilltop's growth. I am eager to bring my 10+ years of experience to the law firms in the D.C. and Atlanta markets. Hilltop Consultants is well-respected in the industry for their dedication to client support and satisfaction, along with their extensive knowledge of the legal industry's needs. I am thrilled to be joining this team."
About Hilltop Consultants:
Hilltop Consultants, Inc. (2003) is a leading Managed IT Services Provider and Technology Consulting Firm for law firms and the legal community, trade associations, and small- to medium-sized businesses nationwide.
With IT consulting, strategy and management at its core, and technology-focused business strategy as part of our many differentiators – Hilltop helps its clients increase efficiency, productivity, and drive business innovation by helping them make smarter decisions and investments in IT.
Located in Washington, D.C., Hilltop is recognized as a leading global Managed IT Services Provider (MSPMentor), and has previously been named the #1 "Best IT Outsourcing Provider" by the Best of LegalTimes Reader Rankings, published by The National Law Journal in both 2015 and 2016, and voted "Best of Corporate Counsel – IT Sourcing" in 2017 (ALM/Law.com).