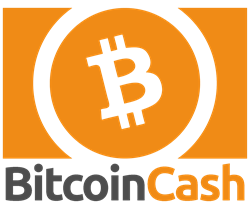 MIAMI (PRWEB) March 19, 2018
ReliableSite, a U.S.-based bare metal hosting provider, announced that its customers can use Bitcoin Cash to pay for its rapid deploy dedicated servers, as well as other hosting services. This is the second cryptocurrency accepted, after the original Bitcoin.
"As cryptocurrency grows in demand and in use, we'll offer different blockchain currencies as payment on our website," said Radic Davydov, CEO and owner of ReliableSite. "Our customers can choose the currency with the best features for them."
ReliableSite accepts these payments through BitPay, a leading cryptocurrency processor. BitPay is constantly improving its processing features. They use a protocol that eliminates costly transaction mistakes by automatically verifying that the payment amount is exact and the wallet address is correct as well. According to BitPay, they are working on speeding up processing times and lowering transaction, and plan to accept more currencies in the future.
BitcoinCash was created in 2017 by a split, called a fork, from the original Bitcoin blockchain. Compared to using credit cards or PayPal, Bitcoin Cash and Bitcoin payments are innately private. Transactions from a Bitcoin wallet made through BitPay do not require entering personal information. As for choosing between Bitcoin and BitcoinCash, consumers have to weigh the value of transaction fees and payment processing time.
ReliableSite offers dedicated servers with the latest hardware that can be deployed within minutes; backed by a strong network and built-in DDoS protection. The company has been in the hosting industry for more than a decade, and currently has data centers in the New York City area, Miami, Florida and Los Angeles, California.