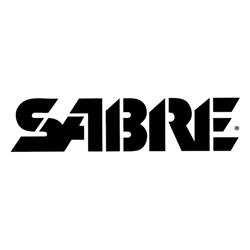 "Part of our mission is to educate civilians and agencies about safety awareness techniques," said SABRE CEO David Nance. "We are honored to share our knowledge and supply our industry leading products for the demonstrations at ILEETA."
(PRWEB) March 19, 2018
From March 19-24, SABRE will exhibit their police strength self-defense equipment at the International Law Enforcement Educators and Trainers Association (ILEETA) Conference and Expo in St. Louis, MO.
ILEETA offers education and training to those in criminal justice professions to help reduce law enforcement risk. SABRE's products will be on display and discussed in the Civilian Safety Awareness Instructor Course and the SABRE OC Aerosol Projector Instructor Course at the event.
"Part of our mission is to educate civilians and agencies about safety awareness techniques," said SABRE CEO David Nance. "We are honored to share our knowledge and supply our industry leading products for the demonstrations at ILEETA."
SABRE will be exhibiting four of their law enforcement grade products:
SABRE ReadiMask™ Adhesive Sealing Particle Respirator (Model#: SFARM-G-01) -- This revolutionary mask offers full face protection from emerging particulate respiratory threats (pepper sprays, bodily fluids, smoke, asbestos) that's safe, easy, and comfortable to use.
SABRE Red 1.33% MC Crossfire Gel (MK-3) -- This potent gel reduces cross-contamination by not atomizing in the air and can be deployed from any angle or orientation for maximum target acquisition. It deploys six full one-second bursts at a range of 15-20 feet.
SABRE Red 1.33% Stream (MK-60) -- This high-volume streamer deploys thirty full one-second bursts at a range of 30-35 feet and refills in 90 seconds or less.
SABRE Red 1.33% Cone (MK-20) -- This refillable unit deploys ten full one-second bursts at a range of 10 feet and is the easiest and quickest to draw thanks to a sturdy, metal duty belt clip that eliminates the need for a holster and can be used both left or right handed.
SABRE's sprays are backed by eye, skin, and inhalation testing, feature UV marking dye, and are put through PSI accuracy testing and leakage prevention testing before leaving the factory.
For more information, visit Booth #441 at the ILEETA Conference and Expo March 19-24.
About
SABRE, the no. 1 pepper spray trusted by police and consumers worldwide, is family owned and operated with four decades of experience and is the leading brand in personal safety. The company's law enforcement grade pepper sprays provide consumers with the same superior quality chosen exclusively by the New York Police Department, Los Angeles County Sheriff's Department, and law enforcement agencies worldwide. Stay informed by following SABRE on Facebook at @sabreredpepperspray, on Twitter @SABRERed, on Instagram @SABRESafety, or by visiting http://www.SABREred.com.