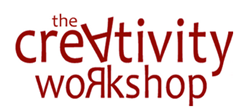 NEW YORK (PRWEB) March 19, 2018
Representatives with The Creativity Workshop announced today that it is now offering special discounts for some of its most anticipated workshops.
"We're very excited to be able to offer savings on tuition for some of our most popular workshops that are coming up," said Ceci Glusman, spokeswoman for The Creativity Workshop.
Glusman went on to reveal that the special discounts include:

$400 off for participants taking the workshop for the third or more times. (Offer does not apply to Workshops in New York.)
$300 off for participants taking the workshop for the second time. (Offer does not apply to Workshops in New York.)
$100 off for participants taking the workshop for the second or more times in New York.
"Offers are not combinable and these discounts are for new registrations only," Glusman pointed out about the special discounts located at creativityworkshop.com/specialoffers.
As to how past workshop attendees rate the organization's workshops, Philippa Naivasha, a social worker and school counsellor in Sydney, Australia, said she highly recommends any and all of The Creativity Workshop's events.
"I had a great time attending The Creativity Workshop in Barcelona, I loved it," Naivasha stressed, before adding, "My experience of seeing the city that I had been dreaming of visiting for decades was greatly enhanced both by the creative exercises, which expanded my vision, and by the companionship of the other members of the group. That week will remain in my memory as a 'sparkling moment' in my life. As well as utilizing my increased confidence in my own creativity, I intend to incorporate several of the exercises we engaged in into my work as a counselor and therapist with both children and adults."
But she isn't the only one who believes the workshops are well worth the investment, especially with the special discounts The Creativity Workshop is now offering. Lee Anne Fahey, an award-winning actress in New York, said the workshop provides an environment that nurtures and supports the creative process in safety and joyfulness.
"I found power in the 'doing' and a safe place to be in an atmosphere of deep respect and creative energy with affection and warmth that circulated in the air,'" Fahey said.
For more information, please visit creativityworkshop.com/whoweare and creativityworkshop.com/calendar
About The Creativity Workshop
The Creativity Workshop is based in New York City and is taught around the world.
The Creativity Workshop was established in 1993 by educator and writer Shelley Berc and multimedia artist Alejandro Fogel. The organization is dedicated to teaching individuals and groups about creative processes.
Contact Details:
The Creativity Workshop
One Columbus Place
40th Floor Suite N40F
New York, NY 10019
Tel: (212) 203-3252
Email: questions(at)creativityworkshop(dot)com
Source: The Creativity Workshop