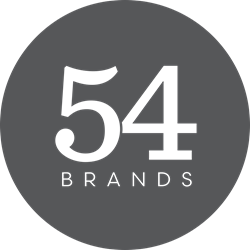 CHARLOTTE, NC (PRWEB) March 20, 2018
54 Brands, LLC, a Charlotte-based marketing and events company, announced today a new client partnership with SynaTek, LP, effective immediately. An independent manufacturer and distributor of commercial turf, lawn care and ice melt products, SynaTek seeks to raise their profile and expand their sales in the golf market, a space where 54 Brands has substantial experience.
"SynaTek is a terrific company and unique in its category," said Jack Burris, partner at 54 Brands. "They are well-known and highly regarded in the northeast where they're headquartered. It is our job to take their story to a national audience of golf course superintendents and general managers; the people at golf operations whose job it is to keep courses in great playing condition."
Properly framed and delivered, the SynaTek story will resonate with today's superintendents, Burris said. "SynaTek and Ecotronics researches, designs and manufactures application equipment and software, plant nutrients and protectants. Not only are they nurturing golf operations' most valuable asset, SynaTek equipment automates the application in ways that minimize chemical usage, improving water quality, the environment, wildlife habitat and, importantly, budgets."
Full marketing and media plans are in development, Burris said, and will include traditional print, social media, public relations and events. "54 Brands will bring its full arsenal of capabilities to this program. We're thrilled to partner with a forward-thinking company like SynaTek who is such a good fit for us."
SynaTek CEO and Managing Partner, Nate Clemmer, agreed. "54 Brands' experience in the golf industry is critical for us. With the products we have now and with what's in the pipeline, we know we can be a great fit for golf operations. What we don't have is the voice of that customer, the creative wherewithal and the distribution strategies to make that connection. We're confident Jack and his team will make that happen for us."
About 54 Brands
54 Brands was formed in the summer of 2016 with the merger of BURRIS, an advertising agency founded in Greensboro, NC, in 1985, and 54 Sports, a Charlotte-based company known for its flawless high-end corporate entertainment and event planning. BURRIS' experience in the golf space covers decades and includes award-winning work for Club Car, Golf Channel/GolfNow, MacGregor, National Golf Foundation, Nicklaus Golf, Pinehurst, Softspikes, U.S. Kids Golf, and Yamaha. Now headquartered in Charlotte, 54 Brands offers clients in the golf, furniture, franchising and professional services categories the full breadth of marketing communications and client engagement services.
For more information call 844.360.5454, email info(at)54brands.com, or visit 54brands.com.
About SynaTek Solutions
Headquartered in Souderton, Pennsylvania, SynaTek Solutions develops and manufactures products and technologies for the golf, landscape, agriculture and ice melt industries. Through its four brands — SynaTek Reach distribution, Branch Creek Organics, Ecotronics and Secure Winter Products — SynaTek offers customers the most complete line of products and services designed to maximize profits while minimizing environmental impact. Learn more at synateksolutions.com.