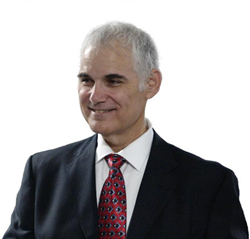 It is vital that people pay attention to RMDs
CHARLOTTE, N.C. (PRWEB) March 23, 2018
"Those who have hit age 70 ½ need to begin taking Required Minimum Distributions – or RMDs – to ensure that the severe penalties for failure to take RMDs do not add up. Those with Self-Directed IRAs in particular need to pay attention to these rules," says Jim Hitt, "to get a better sense of how important it is to budget and plan for retirement from age 70 ½ and beyond."
"When Congress passed the Employee Retirement Income Security Act of 1974," writes Jim Hitt, "the landmark legislation that led to the rise of the IRA and 401(k) accounts, they wanted to ensure that taxpayers could not defer taxes on their own contributions indefinitely." That means that the rules first came into effect to ensure that investors would not use IRAs to postpone taxes and keep their money locked up in retirement accounts. The age requirement – 70 ½ – means that even those who have not yet officially retired need to take these distributions.
Jim Hitt points out that those who turned 70 ½ in 2017 will have to take a RMD by April 1st of 2018, giving just a limited amount of time before that time is up. A second RMD must be taken by the end of next year as well.
"It is vital that people pay attention to RMDs," said Jim Hitt. "The penalties for not taking these are quite dramatic and severe. That is why everyone, even those who have not yet retired, need to be aware of these important dates. Make sure you know exactly when you turned 70 ½, and what that will mean for your future RMDs."
Jim Hitt noted in the blog that there are sometimes issues of illiquid assets. An "in-kind distribution" allows retirement investors to move the title from a property, such as real estate, to their personal ownership. But Jim Hitt noted that the IRS will want to put a number on this transaction to properly calculate the taxes on such a distribution. This may require independent valuation on the property itself, but it can be a way for investors to take an RMD even when their holdings are not necessarily liquid.
For more information on RMDs and to learn more about Self-Directed IRAs, visit American IRA at http://www.AmericanIRA.com or call 866-7500-IRA.
About:
American IRA, LLC was established in 2004 by Jim Hitt, CEO in Asheville, NC.
The mission of American IRA is to provide the highest level of customer service in the self-directed retirement industry. Jim Hitt and his team have grown the company to over $400 million in assets under administration by educating the public that their Self-Directed IRA account can invest in a variety of assets such as real estate, private lending, limited liability companies, precious metals and much more.
As a Self-Directed IRA administrator they are a neutral third party. They do not make any recommendations to any person or entity associated with investments of any type (including financial representatives, investment promoters or companies, or employees, agents or representatives associated with these firms). They are not responsible for and are not bound by any statements, representations, warranties or agreements made by any such person or entity and do not provide any recommendation on the quality profitability or reputability of any investment, individual or company. The term "they" refers to American IRA, located in Asheville and Charlotte, NC.