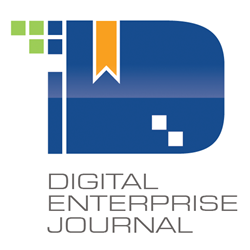 DEJ's research shows that the road to becoming a digital business runs through IT Operations, but IT Operations needs to be modernized to enable digital transformation
BOSTON (PRWEB) March 19, 2018
Digital Enterprise Journal, Inc. (DEJ), an analyst, research and media firm, today launched a new study titled, 17 Areas Shaping the Information Technology Operations Market in 2018. The Study shows that managing emerging technologies such as Cloud, microservices and containers and SDx are driving organizations to redefine their IT monitoring strategies. Additionally, the Study shows the increased importance of AI-enabled IT Operations, machine learning, and advanced analytics as companies deal with key performance challenges.
The Study is based on insights from more than 2,500 organizations and is produced by using DEJ's unique approach for ongoing data collection and analysis as well as the methodology that provides actionable insights and recommendations for achieving levels of Top Performing Organizations (TPO). DEJ's TPO Maturity framework shows that, in terms of IT Operations performance, the top 20% of organizations are experiencing significant operational and business benefits such as:
● 2016 minutes less spent for Mean Time to Resolution (MTTR) per incident as compared to all other organizations
● 2.5 times more IT resources available for transformation, growth and innovation for top performing organizations (TPO) in IT Operations
● Percent of performance issues that are proactively detected: 76% - TPO; 52% - All others
Further Key Highlights:

71% of organizations reported that their IT performance data is not actionable
79% reported that adding more IT staff to address IT incident management is not an effective strategy.
Overall, DEJ's research shows that the road to becoming a digital business runs through IT Operations, but IT Operations needs to be modernized to enable digital transformation. The study shows that the IT Operations market is well positioned to grow, but not as a whole. The market is becoming defined by automation, analytics and data management and the success of IT Operations is being evaluated from the perspective of external and internal customers.
"As new technologies are entering the enterprise at a rate that is much faster than in the past, IT Operations organizations cannot afford to play catch-up and have to develop a mix of capabilities that will allow them to create a competitive advantage for their business organizations," states Bojan Simic, Founder and Chief Analyst of Digital Enterprise Journal. "These capabilities include providing context behind performance data, strong correlation and automation capabilities and embracing a proactive and service centric approach when managing IT Operations."
Other significant areas of the Study show the importance of monitoring IT performance from the business perspective and creating a business case for the purchase of IT Operations solutions. Fifty-eight percent of organizations reported that the monitoring of IT performance from a user perspective is a strategic goal for IT transformation, while 47% reported that the inability to build a business case is the key obstacle for investing in IT Operations solutions.
The study can be accessed on DEJ's website. The complementary version can be downloaded on the websites of vendors that own distribution rights to the study: Dynatrace, Nexthink, ScienceLogic and Zenoss.