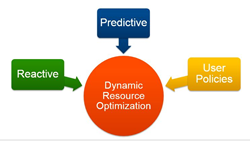 ACTON, Mass. (PRWEB) March 19, 2018
FittedCloud, the leading provider of machine learning based cloud cost optimization software, announces today it has been named an "IDC Innovator" in the leading analyst firm's new report, "IDC Innovators: Data Services for Hybrid Cloud, 2018" (DOC #US43616018, MARCH 2018).
"We are delighted to be recognized as an IDC Innovator," said Prakash Manden, Co-founder of FittedCloud. "Enterprises are struggling to control the mushrooming costs of running applications in a public cloud environment. Our solution dynamically optimizes cloud resources to match changing application load patterns. It has helped customers reduce monthly recurring cloud service costs up to 50%."
FittedCloud provides comprehensive monitoring and real-time optimization of Amazon AWS resources, including compute, storage and database services. It features Dynamic Resource Optimization, which automatically and transparently adjusts cloud resources to match application loads. FittedCloud can be configured in minutes and immediately helps reduce monthly recurring costs, while eliminating complex manual provisioning processes and the risk of configuration errors.
About IDC Innovators
IDC Innovators reports present a set of vendors – under $100M in revenue at time of selection -- chosen by an IDC analyst within a specific market that offer an innovative new technology, a groundbreaking approach to an existing issue, and/or an interesting new business model. It is not an exhaustive evaluation of all companies in a segment or a comparative ranking of the companies. Vendors in the process of being acquired by a larger company may be included in the report provided the acquisition is not finalized at the time of publication of the report. Vendors funded by venture capital firms may also be included in the report even if the venture capital firm has a financial stake in the vendor's company. IDC INNOVATOR and IDC INNOVATORS are trademarks of International Data Group, Inc.
About FittedCloud
Managing resources in public cloud environments is an enormous challenge, resulting in wasted spending. FittedCloud helps customers reduce costs substantially managing and operating public cloud infrastructures. FittedCloud solutions feature machine learning-driven Dynamic Resource Optimization, a unique management approach that reduces public cloud infrastructure costs by matching resource provisioning to application utilization in transparent, optimum and automated fashion. For more information about FittedCloud solutions, pricing, and deployment models, visit https://www.fittedcloud.com.