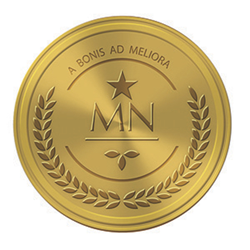 "We are making this announcement today to ask any Google / Android users to please download our Application and let us know your feedback,"
LAS VEGAS (PRWEB) March 20, 2018
Meso Numismatics, Corp., (Meso) announced today that the Company has released its mobile application to the Google Play Store. While the Company is in the process of adding the new application to the Apple App store as well, it is currently available to Google and Android users at the following link: https://play.google.com/store/apps/details?id=com.softonitg.meso.
"We are making this announcement today to ask any Google / Android users to please download our Application and let us know your feedback," stated Melvin Pereira, President of Meso Numismatics. "Good, bad, or indifferent, this is an Application that we have worked on for quite a while and we are extremely excited to hear feedback from all users."
The Application, simply entitled Meso, is a banknote recognition software, which uses advanced artificial intelligence to identify almost any banknote from around the world. Simply snap a photo of any banknote and information such as the issuing entity, the country, the denomination, which printer printed the note, and more, is identified instantly. In addition, a matching picture from the Company's database is displayed directly below the information provided.
Pereira continued, "It's all about educating the community, while simultaneously building a database consisting of common banknotes, to those that are the rarest found around the world. This Application is perfect for the avid numismatist, all the way to the individual curious about some foreign currency they may have laying around. In either case, Meso has the solution!"
Commissioned by Meso Numismatics Corp. and built by Costa Rican-based Softon ITG, Meso is expected to be a true gamechanger in the numismatic industry. With Softon's team of over 60 highly-experienced and trained individuals, coupled with Meso's extensive knowledge of the numismatic industry, the new Meso Application is certain to be the newest technological disruption in the numismatic industry.
About Meso Numismatics, Corp.
Meso Numismatics is an emerging numismatic company. Meso has a global inventory of coins and bank notes and specializes in pieces from Central America and parts of the Caribbean. The Company has rare and exquisite inventory available for sale at http://www.MesoCoins.com, as well as at some of the largest and most prestigious auction houses in the world.
Contact:
Meso Numismatics
(800) 889-9509
App@MesoNotes.com