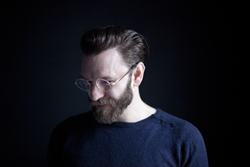 RETRO STYLE & INNOVATION: An eyewear at the crossroads of times.
Paris, France (PRWEB) March 21, 2018
WHAT IS LUNITHE ?
LUNITHE designs and crafts high-end stainless steel eyeglass frames, at a crossroads between style and technology. This smart and effective product has benefited from years of adjustments, and now includes no less than 60 styles.
Eyewear at the crossroads of times: With touches of old-school and modern functional shapes, this collection is in the spirit of our time. Altaïr, Dirakh et Rigel are three retro-classic concepts.
Unique technology: The lightness, flexibility and finesse of the LUNITHE are the products of a bio-inspired conception, combined with a dimpling assembly; the keys to a screwless, sustainable eyeframe.
High-end quality: French hand-made-industrial short series.
EXCLUSIVELY ON KICKSTARTER from march 13th to april 26th 2018 with 15 shapes in 4 colors.
Being a blooming entity, LUNITHE is exclusively offering all of their eyewear in presale on Kickstarter.
The frames in presale will be shipped this summer, with solar or corrective lenses.
Small pliers will be supplied with the frames, allowing any optician to change the lenses easily.
Presale will be available for 6 weeks, starting from €120 for the upgrade of a 2016 model, then between €195 and €230 for a Neo Vintage new model. At this occasion an exceptional Frame in gold with 24 carats gold plated solar lenses is proposed at 700€.
A launch offer is presented to the opticians too.
Those exceptionally designed eyeglasses will then be sold between €375 and €450 after the campaign.
THE STORY
Creative siblings, concerned with the crafting of high-end and well-designed products.
Guillaume, the brother, is an engineer-designer. His industrial design studies, has brought him to perfect his skills at a Parisian based eyewear-design company, paving the way to an innovative patent deposit and bringing his ideas to life.
Jeanne, the sister, is artistically trained. She's exploring fashion with a poetic subtleness, through design and styling.
In recent years, while taking time to think, create and prepare their success story, Guillaume and Jeanne have built a solid foundation for a rapid and sustainable development.
CAMPAIGN WEB : LUNITHE - Neo vintage monobloc & biomimicry EYEWEAR