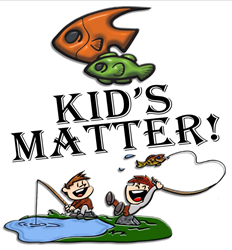 "We are inspired by the dedication this organization has been able to show our community. They go beyond expectations, reaching out to community members and families to help prove that all kids matter
STOCKTON, Calif. (PRWEB) March 22, 2018
Dean Shibler, founder and chief executive of Confidence Plus Insurance Services, is announcing the commencement of a charity drive in the California Central Valley to assist at-risk children and their families. Proceeds from the drive will be offered to the Kids Matter organization to fund ongoing youth programs.
"We are inspired by the dedication this organization has been able to show our community. They go beyond expectations, reaching out to community members and families to help prove that all kids matter," said Shibler.
The Confidence Plus team will also be seeking support from California residents through a donation/referral program. During the drive, for every person who is referred in to Confidence Plus Insurance for a no obligation insurance analysis, Shibler has pledged to make a $10 donation to Kids Matter.
Additional information for readers interested in supporting the even can be found here: http://confidenceinsuranceagency.com/rewards/.
About Confidence Plus Insurance Services
Confidence Plus Insurance Services understands the importance of building a solid foundation for the future and developing long lasting customer relationships, that's why the Confidence Plus team is committed to offering every client the highest level of service possible. Each staff member of Confidence Plus Insurance is dedicated to ensuring that clients are assured, informed, and fully satisfied with all their insurance policy choices. To speak with a helpful and knowledgeable expert at Confidence Plus Insurance, browse to http://www.confidenceinsuranceagency.com or call (209) 323-7474.