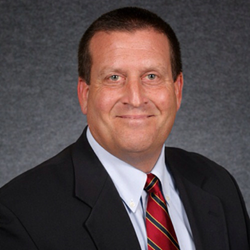 NORTH WALES, PA (PRWEB) March 21, 2018
Benetrends Financial, the trusted leader in franchise and small business funding for 35 years, is pleased to announce the addition to its SBA loan team. On January 22, 2018, Morgan E. Johns joined Benetrends as the Director of SBA and Bank Financing. Johns has considerable bank lending and SBA experience, and will be spearheading the team that as they work directly with our entrepreneur clients to help them obtain SBA loans.
Johns' career spans nearly 3 decades in banking, with an emphasis on small business financing. While with Keystone Bank, he was part of a team that created and managed a centralized small business lending unit covering eastern Pennsylvania. As Specialty Lending Director at with Sovereign Bank, Johns was recognized in 2005 as one of the top leaders within the organization. His career has also taken him to Conestoga and WSFS Banks, helping small business owners obtain funding nationwide.
Johns has a B.S. in Finance and Investments from Juniata College, and is a past member of the Chester County Economic Development Council as well as the Eastern Montgomery County and Philadelphia Chambers of Commerce.
"We welcome Morgan to the Benetrends team and will help us further enhance the success we've had with our SBA lending initiatives," said Dallas Kerley, president and CEO of Benetrends Financial. "His wealth of financing and lending knowledge, as well as the relationships he has established during his career, will prove beneficial to Benetrends as we continue to grow and provide funding for small business entrepreneurs."
About Benetrends Financial
Benetrends Financial, offers a full suite of funding options to help entrepreneurs secure the capital needed for their small business or franchise. The company originated the 401(k)/IRA tax-deferred and penalty-free rollover process with its Rainmaker Plan®, helping over 15,000 entrepreneurs in the last 35 years. Additionally, Benetrends features a wide range of loan options covering every type of business need, including SBA loans, equipment leasing, securities-backed lines of credit, and more. To learn more about Benetrends, please visit benetrends.com.
# # #