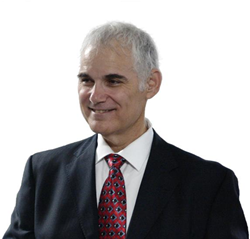 The Self-Directed IRA makes an ideal tool for diversifying out of the stock market
ASHEVILLE, N.C. (PRWEB) April 11, 2018
What does "diversification" mean? It is a question investors have asked for decades, but now American IRA in Asheville, North Carolina is coming up with a fresh take with a recent blog post that argues that diversification is not only important within the stock market itself, but across a range of asset classes when held within a Self-Directed IRA.
The recent post at http://www.AmericanIRA.com highlights the surge in the stock market over the past year—followed by an abrupt correction in February of 2018. This volatility is characteristic of the stock market, which tends to offer healthy returns over the long run. The volatility can seem like an impediment to some investors, especially those who want to ensure stable growth within a retirement portfolio.
The Self-Directed IRA makes an ideal tool for diversifying out of the stock market, according to the post. Noting that investors can use Self-Directed IRAs and other self-directed accounts to hold a wide range of assets including real estate, private C-corporations, and precious metals, the post looked to change the meaning of "diversification" for many people who only recently learned about the options made possible through self-direction.
"The case for diversification into real estate, precious metals, tax deeds and certificates, partnerships, LLCs, oil and gas investments and pipelines remains strong," wrote author Jim Hitt in the post. The post also noted how some investors have the right to worry about the stock market's "overheating" potentially leading to more corrections throughout 2018. With the price of assets such as gold performing well over the past few years, diversifying out of the stock market could provide retirement investors with more stability.
Diversification does not have to stifle growth, according to the post. In fact, opportunities with real estate investing and stock in private companies can afford more aggressive growth than assets held in public stocks. The post noted dividends from C-corporations are subject to high levels of tax, which makes reducing tax burden a major concern. Holding assets within a tax-protected account such as an IRA can give investors additional incentives to diversify.
For more information about "diversification" and how Self-Directed IRAs can help investors achieve a diversified portfolio, visit American IRA at http://www.AmericanIRA.com or call 866-7500-IRA.
"About:
American IRA, LLC was established in 2004 by Jim Hitt, CEO in Asheville, NC.
The mission of American IRA is to provide the highest level of customer service in the self-directed retirement industry. Jim Hitt and his team have grown the company to over $400 million in assets under administration by educating the public that their Self-Directed IRA account can invest in a variety of assets such as real estate, private lending, limited liability companies, precious metals and much more.
As a Self-Directed IRA administrator they are a neutral third party. They do not make any recommendations to any person or entity associated with investments of any type (including financial representatives, investment promoters or companies, or employees, agents or representatives associated with these firms). They are not responsible for and are not bound by any statements, representations, warranties or agreements made by any such person or entity and do not provide any recommendation on the quality profitability or reputability of any investment, individual or company. The term "they" refers to American IRA, located in Asheville and Charlotte, NC."