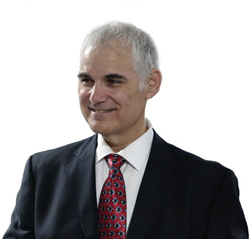 just because something is popular does not mean it is the only option for you
CHARLOTTE, N.C. (PRWEB) March 30, 2018
Pointing to a recent article in WorldFinance.com in which the Self-Directed IRA was not mentioned, Jim Hitt of American IRA in Charlotte, North Carolina recently took to the company blog to explain that while the Self-Directed IRA is not always the first choice for most retirement investors, there is not necessarily a correlation between what is most popular…and what is most effective.
The article at WorldFinance.com highlighted the "Five most popular ways to finance retirement." This included standard advice such as IRAs and real estate investment. At no point during the article did the author mention the use of Self-Directed IRAs for these purposes. While Jim Hitt noted it was fitting because the article was talking about popularity and not effectiveness, the American IRA CEO wanted to add a spin on the issue by showing investors just how effective a Self-Directed IRA can be.
Quoting investment guru Benjamin Graham ("You are neither right nor wrong because the crowd disagrees with you. You are right because your data and reasoning are right"), Jim Hitt made the case the Self-Directed IRA can be one of the most transformative ways to build retirement wealth, even if it is not always the most popular option for retirement investors. The Self-Directed IRA also means using a diverse range of asset classes, like investing in cash flow producing real estate such as a free and clear rental house or a private REIT in order to help build retirement wealth and protect assets from the taxation associated with owning such assets personally rather than through a retirement account.
"My goal with this post was simple," said Jim Hitt. "I wanted people to realize that just because something is popular does not mean it is the only option for you. Retirement investing comes with a lot of options. And effectiveness is the bottom line when building wealth. Does a strategy work or not? That is the key investors need to understand. And for a lot of investors, a Self-Directed IRA is exactly the strategy that helps them build their wealth for the long-term value they need."
For more information, visit the blog post at http://www.AmericanIRA.com or call American IRA at 866-7500-IRA.
"About:
American IRA, LLC was established in 2004 by Jim Hitt, CEO in Asheville, NC.
The mission of American IRA is to provide the highest level of customer service in the self-directed retirement industry. Jim Hitt and his team have grown the company to over $400 million in assets under administration by educating the public that their Self-Directed IRA account can invest in a variety of assets such as real estate, private lending, limited liability companies, precious metals and much more.
As a Self-Directed IRA administrator, they are a neutral third party. They do not make any recommendations to any person or entity associated with investments of any type (including financial representatives, investment promoters or companies, or employees, agents or representatives associated with these firms). They are not responsible for and are not bound by any statements, representations, warranties or agreements made by any such person or entity and do not provide any recommendation on the quality profitability or reputability of any investment, individual or company. The term "they" refers to American IRA, located in Asheville and Charlotte, NC."