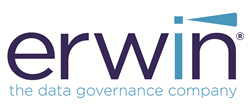 We think this app will be helpful to organizations in determining what their current strengths and weaknesses are and how to address the most important factors in terms of overall data governance success.
MELVILLE, N.Y. (PRWEB) March 21, 2018
erwin, Inc., the data governance company, today announced the availability of a new, free app to help organizations determine their state of data governance (DG) readiness. The erwin DG RediChek includes a comprehensive questionnaire covering the areas most critical to DG readiness and therefore the ability to achieve regulatory compliance, as well as improve customer satisfaction and decision-making among other objectives for the data-driven enterprise.
The release of this app follows on the heels of erwin's 2018 State of Data Governance Report that discovered only 6% of North American enterprises consider themselves prepared for the May 25 effective date of the European Union's General Data Protection Regulation (GDPR).
"That shockingly small number is a big deal because the mandate's data security and privacy requirements apply to any business in any sector in any country that serves even one EU citizen," explains Mariann McDonagh, erwin's CMO. "A lot of organizations may not realize they're subject to GDPR, so they'll have to fast track their data governance initiatives. This tool will help them – and any enterprise – understand how to approach DG for maximum strategic advantage, going beyond just compliance."
The DG RediChek examines these five key pillars of DG readiness:

Initiative sponsorship
Organizational support
Team resources
Data management methodology
Delivery capability
Insights regarding the questions and answers are displayed in an interactive tutorial as the user progresses through the app. Once the results are tabulated, users receive a score and can print out a PDF with all the questions and their answers, which they can use to affirm their current efforts or help them build a business case for improving or implementing a DG strategy and action plan.
"We've been working with data a long time and believe that a new approach and cultural shift is required for effective data governance, one that extends to and empowers the entire enterprise," says McDonagh. "We think this app will be helpful to organizations in determining what current strengths and weaknesses are and how to address the most important factors in terms of overall DG success. And while it's critical for compliance, data governance provides the framework to unlock even more strategic value from data assets."
To access the erwin DG RediChek, click here.
Learn More:

Download the 2018 State of Data Governance Report.
Test drive erwin DG today.
Subscribe to our blog for the latest data governance and management insights.
Follow us on Twitter @erwinmodeling.
Join the erwin group on LinkedIn.
About erwin, Inc.
erwin, Inc. provides the only unified software platform combining data governance, enterprise architecture, business process and data modeling. Delivered as a SaaS solution, these technologies work together to unlock data as a strategic asset so all enterprise stakeholders can discover, understand, govern and socialize data to mitigate risk, improve organizational performance and accelerate growth. For more than 30 years, erwin has been the most trusted name in data modeling and its software foundational to mission-critical data programs in government agencies, leading financial institutions, retailers and healthcare companies around the world. Learn more at http://www.erwin.com.