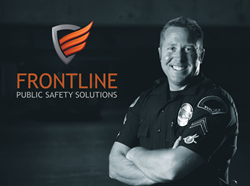 It's becoming more and more common for states to require training mandates. Training Tracker was designed by cops … for cops to keep police departments organized
DOWNERS GROVE, Ill. (PRWEB) March 21, 2018
Given the vast variety of situations police officers are exposed to on the job, it's not surprising that state training mandates are increasingly becoming lengthier and more stringent. Ensuring their staff meet all required law enforcement requirements is, in turn, eating up ever more of police departments' precious time. Frontline Public Safety Solutions has just introduced the "Training Tracker" software to take this administrative burden off PDs' agenda. As a result, it frees them up to focus on more pressing tasks.
For example, The Law Enforcement Training Advisory Council (http://bit.ly/2GbOBKK) stipulates 26 training requirements under the Illinois Police Training Act. Some of these certifications are required prior to initial hiring and are one and done deals. Others require renewal on a regular basis, which can span anywhere from every six months to every five years. With all these variations factored in, it's easy to see just how quickly keeping track of dozens – even hundreds – of police officers' training requirements can become an administrative nightmare for police departments.
The new Training Tracker from Frontline Public Safety Solutions was designed specifically to take this task off overburdened PDs. Training Tracker eliminates the need for file folders and manual spreadsheets. Instead, it allows for automated tracking of officers, training courses, mandate requirements, expenses, scheduling and quick reports in one convenient and easy-to-access place. As such, all necessary details can be retrieved in mere seconds with just the simple click of a computer mouse.
"It's becoming more and more common for states to require training mandates. Training Tracker was designed by cops … for cops to keep police departments organized," explains Frontline Public Safety Solutions' spokesperson Ben Laird. "In addition, the new software helps PDs prepare for audits and other dreaded information investigations thanks to its easy-to-run report capabilities."
Keep track of officers and the training courses they attend? Check. Schedule training classes and auto send invitations and alerts? No problem. Run reports by officer according to expenses, schedules and/or mandates? Easy peasy. Track expenses for training purposes and mandate requirements? Training Tracker has this – and so much more – covered.
To see just how easy Training Tracker can help PDs save time, CLICK HERE to see a video on YouTube.
Police departments that want to get better and more convenient control over state mandates, training courses and training budgets can learn more about the new Training Tracker software from Frontline Public Safety Solutions online at http://www.frontlinepss.com/training-tracker. For more information on how the software can ease administrative headaches, contact President Ben Laird at 855-794-1576 or blaird@frontlinepss.com.