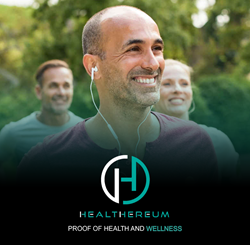 The team wants hospitals to win, doctors to win, and PATIENTS TO WIN
(PRWEB) March 22, 2018
Healthereum's objective is clear and differs from the typical "expose medical data to the blockchain" startup. Not only is the team composed of real medical professionals who already live and breathe healthcare, The company is also addressing real issues in the industry: Patient no-shows, medical surveys, quality of care, and medical billing.
These are all factors that directly impact patient financials and make medical bill balances look like a phone number. Healthereum's medical professionals experience these inefficiencies first-hand. In fact, these issues also impact provider's bottom line at hospitals and Healthereum is finally engaging the medical community to address it.
Healthereum was founded to solve these issues. The company is enabling hospitals, gyms, and the neighborhood grocery store to reward healthy activity. Yes, a reward will finally be available for living a healthy lifestyle. It's that simple.
Healthereum is motivating individuals to become accountable for things like going to the doctor, staying in shape, and maintaining a proper diet. This positive behavior will be used to propel the innovative blockchain design and save the healthcare industry millions of dollars. The patient user contributes to the platform as a participant and is in return rewarded with HEALTH tokens
Healthereum is a new concept. The team wants hospitals to win, doctors to win, and patients to win. In fact, there are also benefits to health insurance companies to adopt Healthereum as the platform addresses a little known issue called "insurance claim fraud." This issue costs insurance companies billions of dollars per year.
Subscribe to Healthereum today and start changing the healthcare system together.