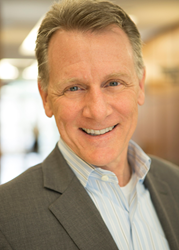 I had met Paul many years ago and have been a huge admirer of his success. I am honored that Paul has agreed to join the Board. He's the perfect addition.
(PRWEB) March 20, 2018
MDI Group, a leading privately held IT staffing and recruiting firm, today announced the addition of Paul Citarella to its Board of Directors. Formed five years ago, the Board provides valuable support and insight to the executive leadership team as they continue to position the company for extensive growth and expansion.
The six-person Board has evolved over the last five years, collaborating closely with executive leaders and providing oversight and feedback on financial and budgetary decisions, investment strategies, industry trends, employee development and retention, and sales and marketing.
"The Board has, over these last five years, become a value-add to senior management," comments Board member Charles Modlin. "Given the fact that MDI is a privately held company focused on growth, the individual strengths and experiences of each Board member are key to identifying issues and providing support as the Company grows. We encourage members of the management team to reach out to Board members and maintain an ongoing dialogue."
MDI Group closed out 2017 in a strong position, having focused on aligning the leadership team, growing revenue, and capturing market share across all regional markets. In 2018, as the Company enters its 30th year in business, the leadership team and Board of Directors are focused on two strategic imperatives; namely, the hiring and development of internal talent and the growth of enterprise accounts. Citarella's vast experience will be highly valuable in helping to achieve these objectives.
"To say I had been conducting a search for quite some time would be a huge understatement when I reconnected with Paul Citarella and realized what an amazing opportunity it would be for MDI Group to have Paul join the board," comments Ella Koscik, CEO and owner of MDI Group. "I had been looking for someone who complemented the existing Board's wealth of financial, IT, legal, and staffing knowledge and could bring a very specialized background of executive-level strategic sales and marketing expertise as well entrepreneurial expertise to the table. I had met Paul many years ago and have been a huge admirer of his success. I am honored that Paul has agreed to join the Board. He's the perfect addition."
Citarella is the Chief Commercial Officer for PEOPLEASE, an HR and Risk Management solutions provider to the trucking and logistics industries. Prior to this position, he held the role of SVP Sales & Marketing for a $2.4B corporation, where he accelerated sales revenue by 30% and expanded the sales organization team to over 400 people.
"After attending my first Board meeting a few months ago, I was incredibly impressed by the vast range of skill sets and experience that everyone on the Board brings to the table," comments Citarella. "It's truly a scenario where the Board as a whole is greater than the sum of its parts, and that's a very exciting part of joining the team. In a competitive marketplace like IT staffing, achieving high growth requires a company to be nimble, deploying different approaches and strategies to avoid becoming stagnant. I'm honored to help provide value and guidance on which way to go."
"As a member of MDI Group's Board since its inception, I'm pleased to welcome Paul as our newest member," comments Board member Theresa Senter. "Paul brings a wealth of experience and will provide valuable insights as we continue to lead this Company forward. The Board has a very active role in helping with the strategic direction of the Company, and we are excited about what the future holds."
About MDI Group
MDI Group is an innovator among IT staffing and recruiting agencies, providing a full range of recruitment services to help in-house resources tackle "what's next" in terms of emerging technology projects and challenging business objectives since 1988. Services range from contract and contract-to-hire placements to project teams and end-to-end processes that maximize the engagement and management of contract labor. MDI Group has placed more than 10,000 technology consultants with mid-sized to Fortune 500 organizations across the country and has offices in Atlanta, Georgia; Charlotte, North Carolina; Dallas, Texas; Fort Worth, Texas; Greenville, South Carolina; and Phoenix, Arizona. For more information, visit http://www.mdigroup.com and follow @MDIGroup.