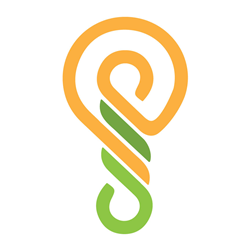 We are thrilled to work with CADCA to intervene on behalf of patients in communities across America, said David Pope, Chief of innovation and co-founder of STRAND.
EVANS, Ga. (PRWEB) March 21, 2018
CADCA (Community Anti-Drug Coalitions of America) and STRAND, a pharmacist led clinical documentation and billing platform, have partnered to engage community pharmacists in assisting patients in making a successful attempt in quitting smoking and use of other tobacco products. CADCA and STRAND recognize community pharmacists are well-positioned health care providers to help patients with their cessation efforts. Through this partnership, pharmacies in Pennsylvania, Kentucky, North Carolina, South Carolina and Georgia can engage clinically with their patients and receive reimbursement for the services they provide.
Smoking is the leading cause of preventable death in the United States. According to the Centers for Disease Control and Prevention (CDC), over 16 million Americans are living with a disease caused by smoking. Individuals who smoke not only have an increased chance of developing chronic disease and premature death, yet they also pose a significant spend to our healthcare system. Currently, the total economic cost attributed to smoking is greater than $300 billion per year. By getting pharmacists involved, patient's health outcomes increase and the overall healthcare spend decrease significantly.
Through this partnership, pharmacists will utilize the STRAND platform to document clinical findings regarding their patients' health, access pertinent educational resources, and feature select CDC Tips from Former Smokers® campaign ad clips through Creative Pharmacist TV, an in-store marketing solution for pharmacies. Pharmacists will execute care coordination by documenting patients' progression through the quit process. STRAND allows pharmacists to create an eCare plan, the details of which can electronically transmitted to a partnering physician via direct secure messaging. In addition, patients receiving tobacco cessation support from participating pharmacists have access to the STRAND app. Another tool to facilitate care coordination, the STRAND app allows patients to communicate directly with their pharmacist, and document their efforts. Finally, pharmacists can engage their patients through the state quit lines and quitsmoking.gov .
"We are thrilled to work with CADCA to intervene on behalf of patients in communities across America," said David Pope, Chief of innovation and co-founder of STRAND. "We have partnered CADCA with our high performing pharmacies who have a strong record of making a clinical impact and increasing outcomes with their patients. We know the pharmacist is the ideal health care provider for this service and is positioned in some of the most underserved communities where the need for a smoking cessation program is the greatest."
"In our partnership with STRAND, CADCA sought a non-traditional partner to facilitate the provision of public health services via pharmacists in areas exhibiting entrenched health inequities, low health literacy, and regions deemed healthcare professional shortage areas," said Keith A. Vensey, Director, of CADCA's Geographic Health Equity Alliance (GHEA). "STRAND has a history of supporting networks of pharmacists familiar with addressing public health scourges such as entrenched tobacco use.  GHEA views pharmacists as natural partners in supporting our tobacco cessation efforts, given they perform health promotion, disease prevention, and care coordination. Given the chronicity of tobacco use – often requiring multiple quit attempts before nicotine-dependent individuals successfully kick the habit – pharmacists can expertly manage disease associated with prolonged tobacco consumption through optimizing use of Food and Drug Administration (FDA) approved nicotine replacement therapies (NRTs) with other medication(s). 
STRAND commands a thorough understanding of pharmacy workflows, having an eye for aligning pharmacists' drive to improve their patients' health care experiences with GHEA's public health goal of broadening the reach of tobacco cessation services to the most tobacco-dependent people amongst us.  Another important aspect of our partnership with STRAND is the firm's reach into various geographical regions around the country. STRAND can collect specific data to guide near real-time formative evaluation as well as inform summative evaluation needed to plan future interventions."
STRAND will collect valuable quantitative data regarding NRTs use and quit rates among other metrics as well as work with pharmacists and their staff to amass qualitative data related to their tobacco-dependent patients' social and psychological determinants of health.  Importantly, qualitative data contextualizes the quantitative data by capturing local conditions driving adverse health behaviors — namely, continued tobacco use — that state and/or federal data sets may not fully illustrate.
About STRAND
Co-founded by a community pharmacist and a technology expert in 2008, STRAND is the U.S. market leader in helping pharmacists launch clinical services within their community. They support community pharmacists across the country in engaging patients with chronic disease, such as diabetes, through STRAND, a wide-reaching intervention, documentation, and education platform capable of developing the new Pharmacist eCare plan. Their mission is to transform the community pharmacy marketplace by inspiring and empowering pharmacists to engage clinical pharmacy practice in improving both the health of their business and the health of their patients. For more information, please visit: http://www.strandrx.com.
About CADCA
Since 1992, CADCA has demonstrated when community sectors come together social change happens. As the premier membership organization representing those working to make their communities safe, healthy and drug-free, CADCA has members in every U.S. state and territory as well as 23 countries. CADCA's Geographic Health Equity Alliance (GHEA) is a national network purposed with advancing public health interventions to address geographically based health disparities, including those exacerbated by tobacco use. For more information please visit http://www.cadca.org.