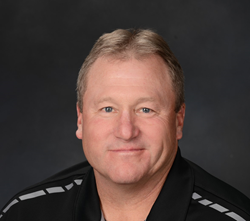 "We are glad to announce ProModel in our annual ranking list of 20 Most Promising Simulation Solution Providers 2017," said Jeevan George, Managing Editor of CIOReview "This recognition will bring more popularity to ProModel and positive attention from the several other companies."
FREMONT, Calif. (PRWEB) March 22, 2018
ProModel has been recognized as one among the elite group of companies that are featured in the Simulation special edition of CIOReview magazine.
"We are glad to announce ProModel in our annual ranking list of 20 Most Promising Simulation Solution Providers 2017," said Jeevan George, Managing Editor of CIOReview "This recognition will bring more popularity to ProModel and positive attention from the several other companies."
ProModel is a leading provider of simulation-based, decision making tools and techniques for improving performance throughout the enterprise. Whether planning a product portfolio, optimizing a supply-chain, or implementing lean/six sigma, ProModel's predictive technology and expert consulting services will improve the bottom line.
About ProModel
ProModel was founded on 1988, headquartered in Allentown, PA. Its specialties includes Simulation, Predictive Analytics, Business Intelligence, Performance Improvement, and Decision Support. For more info, visit: ProModel.com
About CIOReview
Published from Fremont, California, CIOReview is a print magazine that explores and understands the plethora of ways adopted by firms to execute the smooth functioning of their businesses. A distinguished panel comprising of CEOs, CIOs, IT-VPs including CIOReview editorial board finalized the "20 Most Promising Simulation Solution Providers 2017" and shortlisted the best vendors and consultants. For more info, visit: http://www.cioreview.com