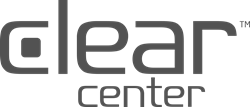 "ClearGLASS allows you to manage these assets from one interface, then gives you new insights into your total costs across multiple clouds." Michael Proper, ClearCenter Founder and CEO
OREM, Utah (PRWEB) March 21, 2018
ClearCenter today announced the release of ClearGLASS, an add-on application and service for ClearOS adding to the already robust cloud, server, network and gateway IT management features built into ClearOS.
ClearGLASS allows IT departments to securely and privately manage cloud resources from multiple providers, on-premise servers, Blockchain nodes, or decentralized IT infrastructure at any scale from a single management plane.
ClearGLASS supports more than 20 third-party providers and services, including Amazon's AWS, Microsoft's Azure, Docker Cloud, Rackspace, Linode and others by providing centralized orchestration, role-based access, monitoring, alerts, security, visibility and control to make it easier to manage heterogeneous infrastructure all from within the ClearGLASS console.
"Every IT manager understands the complexity of trying to manage a mix of on-premise servers, off-premise servers, Blockchain nodes, virtual machines, containers or public/private cloud resources," said Michael Proper, ClearCenter Founder and CEO. "ClearGLASS allows you to manage all of these assets from one interface, then gives you new insights into your total costs across multiple clouds. It even shows you underutilized resources so you can tell in real time if your costs are exceeding the benefits to your IT infrastructure. The advanced orchestration features in ClearGLASS enables users to quickly spin-up or shut down hundreds of cloud resources across multiple providers and different geographic locations. For example, with ClearGLASS orchestration you could help prevent a classic 51% attack that targets nodes within certain geographic areas of a Blockchain environment."
The free Community Edition of ClearGLASS is available now in the ClearOS Marketplace and in the Release Candidate stage. The Business Edition of ClearGLASS is in beta starting today and will be fully released before the end of Q3 2018. Additional information about joining the ClearGLASS Business beta program is available on this ClearCenter blog post.
About ClearCenter
ClearCenter creates simple, secure and affordable products for managing Hybrid IT. ClearCenter's ClearOS is a Linux-based open source operating system for managing Cloud, Server, Network and Gateway layers. It is designed for homes, small-to-medium size businesses and distributed environments. ClearOS has more than 430,000 deployments serving more than 10.4 million users. It is available in multiple languages and being used in 154 countries around the globe today. Visit https://www.clearcenter.com for more information.
Press Contact:
David Politis, dpolitis(at)clearcenter.com, 801-556-8184