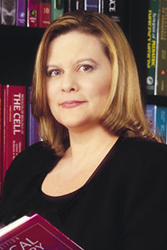 Helping a child does not have to be complicated and overwhelming; there are strategies that are comfortable for every family.
LOS ANGELES (PRWEB) March 21, 2018
AutismOne announced that on Thursday, May 24, 2018, there will be a full day of lectures interesting to parents of children who have just received a diagnosis of autism.
Vaughn K. Lauer, PhD, and Mary S. Lauer, MEd, will provide helpful information about "Getting the YES at School Meetings: How to lead collaborative IEP meetings and secure services for your child."
John L. Kucera, MD, will discuss "Evaluation and Treatment for Children with Autism: An overview of the fundamentals." And James R. Neuenschwander, MD, will explain "Covering the Basics: A focus on the gut-brain-immune triad in autism and what you can do about it." Thursday evening, Gregory Brown, MD, and Sonja Hintz, RN, and Erica Linn, RN, will present "An Overview of Medical Issues in the Spectrum Disorders."
Mother of a recovered son, who is now a successful, independent adult, author Marcia Hinds will present "Is Recovery from Autism Possible?"
Trailblazing chiropractor Bobby Doscher, DC, has helped children for four decades and will illuminate "The Possibilities and the Journey to the Restoration of Health to the Profoundly Hurt Child." And Abbie Ballard, DC, will explain "Signaling from Body to Brain: Fostering communication between body and brain to improve neurodevelopmental disorders."
Patricia C. Kane, PhD, director of the NeuroLipid Research Foundation, will deliver messages of great encouragement at the conference. Thursday, she will speak on "Forty Years of Autism: Defining the road of hope and healing." This presentation includes: "…the way back entails a multitude of processes to clear the abnormalities from a cellular to panoramic perspective. After many years we have found there is a fast track…. Helping a child does not have to be complicated and overwhelming; there are strategies that are comfortable for every family." Saturday, Dr. Kane will explain, with Carolyn Matzinger, MD, "Rescuing the brain on fire with membrane medicine."
Whether you are new to the autism journey or would like to hear the most recent innovative information, there's something for you at the AutismOne 2018 Conference.
The AutismOne 2018 Conference is being held May 23-27. General conference lectures span 5 days: only $49 through April 1st, $79 through May 18th, and $99 at the door. The location is the beautiful Westin Lombard Yorktown Center.
Excited to learn more? Call 1-800-908-5803 or write info(at)AutismOne.org or visit http://www.autismone.org.