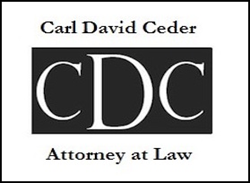 DALLAS-FORT WORTH, Texas (PRWEB) March 22, 2018
Dallas Fort-Worth Criminal Defense Attorney Carl D. Ceder has been recognized by the Texas Criminal Defense Lawyer's Association (TCDLA) with the distinguished 2 "DWI Trial Lawyer Award." This distinction is only given to those who exhibit an extreme amount of commitment and devotion to the skill of DWI Defense and those who show an exceptionally standard of legal excellence. Its mission is to objectively recognize the attorneys who elevate the standards of the Bar and provide a benchmark for other lawyers to emulate.
Members are limited only to those who exhibit a high standard to the practice of DWI Defense. elite class of advocates consists of the finest leaders of the legal profession from across the nation. TCDLA places the utmost emphasis on only selecting DWI Defense lawyers who have achieved significant success in the field of Criminal Law without sacrificing the service and support they provide. Those who are bestowed this honor must complete a number of DWI continuing legal education (CLE) courses within a 2-year period, including: Lone Star DWI Course (Austin, Texas); Texas DWI Defense Project (Dallas-Fort Worth Metroplex); Mastering Scientific Evidence in DUI/DWI Cases (New Orleans, Louisiana); Top Gun DWI (Houston, Texas); Stu Kinard Advanced DWI Course (San Antonio, Texas).The purpose of TCDLA is to protect and ensure by rule of law those individual rights guaranteed by the Texas and Federal Constitutions in criminal cases; to resist the constant efforts which are now being made to curtail such rights: to encourage cooperation between lawyers engaged in the furtherance of such objectives though educational programs and other assistance; and through such cooperation, education and assistance to promote justice and the common good.
In addition to this award, Carl has undergone extensive training in DWI Defense. Carl has tried DWI cases in over 11 counties across the State of Texas. He has devoted extensive time on subjects pertaining to various certifications and coursework in the National Highway Traffic Safety Administration (NHTSA) Standardized Field Sobriety Testing. Carl has obtained a certificate of completion for the NHTSA/International Association of Chiefs of Police (IACP) Standardized Field Sobriety Testing Instructor Course. Carl also has completed and been awarded, on three separate occasions, certificates of completions for the NHTSA/International Association of Chiefs of Police (IACP) Standardized Field Sobriety Testing Practitioner Course (with two additional practitioner update courses beyond the original certificate of completion). Carl is also obtained a certificate of completion for the NHTSA/International Association of Chiefs of Police (IACP) Advanced Drug Recognition Expert (DRE) course, qualified through the "ARIDE" Program (Advanced Roadside Impaired Driving Enforcement).
Carl also has obtained a certificate of completion for the course, "Horizontal Gaze Nystagmus (HGN): Vision Science Perspectives" awarded by Dr. Steve Rubenzer, which was advanced training in how to properly conduct the "HGN" Standardized Field Sobriety Test. Carl has also obtained Breath Test Operator Certification by completing the "Breath Alcohol Technician Course" of the Intoxilyzer 5000EN, according to the United States Department of Transportation Code Federal Regulations 49 Part 40, taught and awarded by Dr. Jan Semenoff.
Attorney Carl D. Ceder is Board Certified in Criminal Law by the Texas Board of Legal Specialization (profile here: http://www.tbls.org/Profile/Attorney.aspx?mid=24062657), and takes a great deal of pride with his criminal defense practice. Attorney Carl D. Ceder is also a "forensic-lawyer" scientist, earning the designation through Axion Labs in Chicago, and sponsored by the Chemistry and Law division of the American Chemical Society. The ACS-CHAL designation is the highest form of scientific recognition available for lawyers (http://www.forensicchromatography.com/acs-chal-forensic-lawyer-scientist-carl-david-ceder-from-texas).
You can contact Texas DWI Defense Attorney Carl D. Ceder directly at 214.702.CARL(2275) or http://www.CarlCederLaw.com; http://www.DFWDefender.com; http://www.DallasDefender.com; http://www.TexasDWIDefender.com.