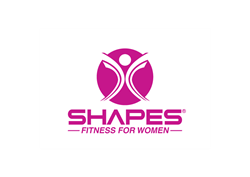 The response from the community has been amazing and Ricardo and I are looking forward to helping the women of Miramar and Pembroke Pines achieve their fitness goals in a safe and fun environment specifically designed for women
MIRAMAR, Fla. (PRWEB) March 22, 2018
Shapes Fitness for Women is expanding services in Florida by opening a new location that will serve the Miramar and Pembroke Pines communities. The newest Shapes will be owned by franchisees, Jackie and Ricardo Caso.
"Shapes has been providing women's only fitness centers in neighborhoods since 1990 and we are excited to be joining a great brand that focuses on improving women's lives." Said Jackie Caso, Franchise Owner of Shapes in Miramar. "The response from the community has been amazing and Ricardo and I are looking forward to helping the women of Miramar and Pembroke Pines achieve their fitness goals in a safe and fun environment specifically designed for women".
Shapes is the only Premier Women's only Fitness club and was founded on the idea that women want to exercise in facilities that were tailored to their needs. Shapes facilities have state-of-the-art equipment, personal training, group fitness classes and small group training.
"Shapes has created an environment where women could feel comfortable and safe." Said Debbie Stewart, of Shapes Franchising. "Our goal is to help women achieve real results in overall health and wellness and is looking forward to working to change the women's lives in a positive, safe and fun environment. We have been doing this for over 30 years and understand what women want."
Shapes has recently decided to expand outside the Tampa Bay market. The mission of Shapes is to make a comfortable fit for every female and to interact and reach out within the community to make an impact and influence the lives of women of all ages.
The new Miramar location will be located at 12180 Miramar Parkway in Miramar, Florida. You can visit the website at: https://miramar.shapesfitnessforwomen.com
About Shapes Franchise
Headquartered in Florida, Shapes Fitness for Women operates women's only fitness centers. The system currently operates centers in the Tampa Bay area and will soon be opening in South Florida. Shapes Fitness centers typically operate in 7,000-9,000 square feet and has been dominant player in the women's only boutique fitness space since 1990. For information on the shapes franchise system visit the franchise website at http://www.shapesfranchising.com.