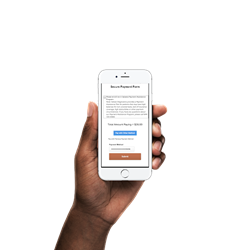 We're proud to offer the ambulatory care market the first complete patient billing solution that autoposts patient payments back to the respective visit ID.
NASHVILLE, Tenn. (PRWEB) March 22, 2018
Relatient, a leading Software as a Service (SaaS) company focused on optimizing patient engagement, today announced the general availability of MDpay™, which applies automation and patient-centered outreach to improve bill collection. MDpay offers full patient payment coverage within one system by allowing providers to accept payments via the web, mobile phone, and/or at the office.
"We're proud to offer the ambulatory care market the first complete patient billing solution that autoposts patient payments back to the respective visit ID," said Michele Perry, CEO of Relatient. "With MDpay, we're giving patients the multi-platform convenience they desire, while giving practices back time, savings and profits."
In October 2014, the first iteration of what is now called MDpay was built. Then, beginning January 2017, more than 31 Relatient customers implemented MDpay during a limited release period. In total, MDpay has collected over $17 million in patient receivables across all clients. For practices using MDpay's website and mobile pay functionalities,18.5 percent of their revenue is collected electronically without staff involvement, with e-payments averaging $60 each.
MDpay includes the following key features and functionalities:

a convenient-pay messaging engine that allows patients to receive and immediately respond to e-statements on any device at any time without creating an account.
a dashboard that integrates seamlessly with a practice's scheduling data and patient account balances, enabling billing managers to set up automated invoice workflows, such as payment plans.
an integration tool allowing patients to quickly find their account and make payments on a provider's website.
ability to accept all major credit/debit cards as well as Apple and Google Pay.
a PM integrated patient system that autoposts payments throughout the day whether paid online, in office, or on mobile devices.
ability to accommodate both Central Billing Offices and RCM companies by coordinating workflows that allow them to service multiple customers in multiple locations.
The launch of MDpay comes at a time when patients are responsible for more out-of-pocket medical expenses while simultaneously demanding more consumer-like experiences in healthcare. According to Black Book's 2017 Revenue Cycle Management Report, consumers are facing a 29.4 percent increase in deductible and out-of-pocket costs, making patients the new payers. Moreover, 71 percent of today's patients say mobile pay and billing alerts improve their healthcare experience, citing the billing process as their No. 2 customer satisfaction metric, just behind patient care.
Further, web and mobile payments allow independent practices to realize significant cost savings. For example, the Medical Group Management Association (MGMA) estimates that an average of $7.00 is spent on processing a single paper statement. Considering the average independent practice has a patient panel size of over 2,000, this number quickly compounds.
"We've collected over $900 thousand in patient payments over the last four months using MDpay, 14 percent of those payments were made on mobile phones or web. Now, many of our patients have their card-on-file, making it easy for them to pay promptly and conveniently from their laptop, their smartphone or in our office lobby," said Norm Schoonover, vice president of operations at Intermedix. "With MDpay, we're allowing our patients to pay for their office visits, vaccines and lab work the same way they pay for other invoices in their lives, like a utility bill or a retail credit card statement. It's a win-win for both sides - allowing our groups to focus more on caregiving, and our patients to focus more on their individual wellness."
To learn more about MDpay and request a demo, visit http://www2.relatient.net/MDpay.
About Relatient
Relatient is an end-to-end healthcare messaging solution that delivers timely, effective messages to the healthcare consumer and back to the provider, driven by real-time data contained in today's practice management and electronic health databases. Relatient's solutions reduce risk, improve revenue and eliminate costs, all while supporting health and care quality initiatives. For more information, visit http://www.relatient.net and follow @relatient.